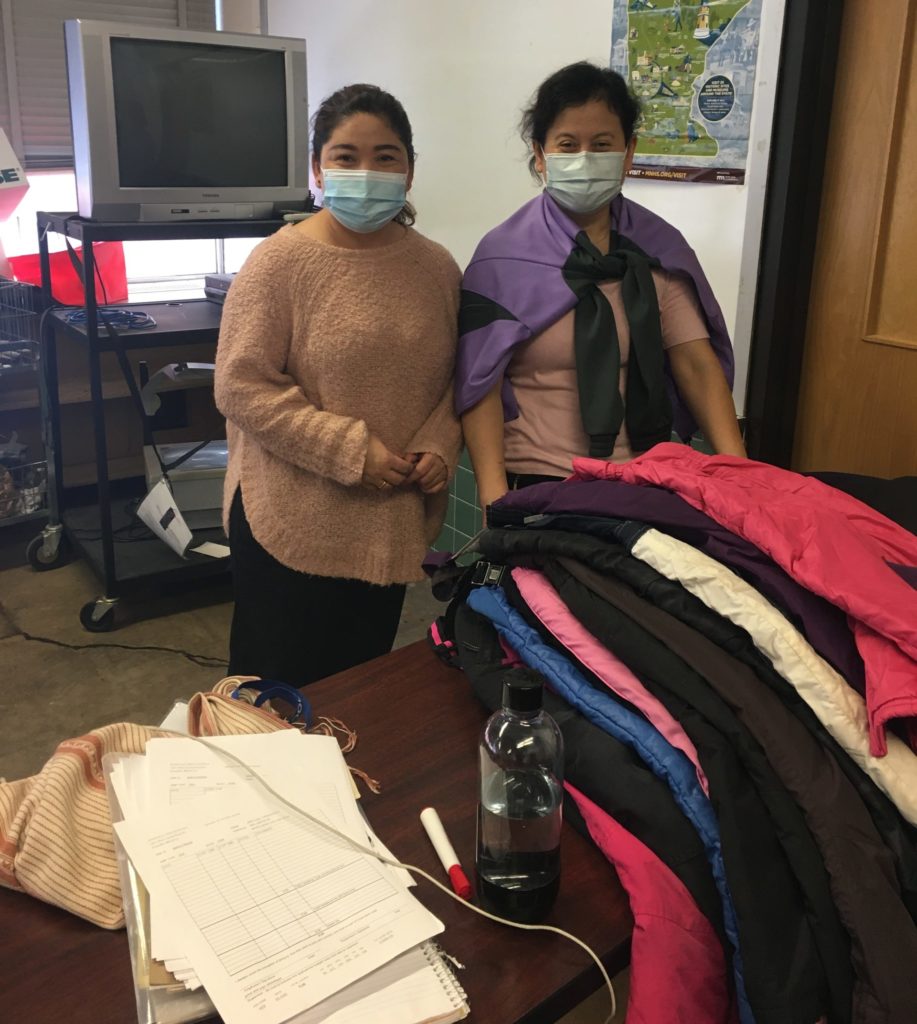 Winter Clothing Donations
The Roseville Adult Learning Center has been distributing winter clothes, including jackets, scarves, snow pants, hats and gloves to community members in need.  Community health and wellness depends on warm winter clothes in these brutal Minnesotan winters.  Children especially need winter clothes, and snow pants have been especially important to them.
Photo caption (above): Lwepaw Kacher and Thuzar Drawny help distribute winter clothes to the community.
Clients Served
So far the Roseville Community Education program has served over 50 families in the Karen community.  In fact, in just the past two weeks over 200 individuals were provided with winter clothing.  These items have been distributed through KOM staff, as well as via churches.  Nana Loo, the Youth and Family Coach for KOM, ended up delivering items to ten students. "It's important for our student to receive winter clothing because they don't have much winter clothes and their family are depend on welfare. Especially during this pandemic time they have to study at home and they don't have a ride to go pick up the winter clothes," Nana Loo explained.
Heading 1
Heading 2
Heading 3
Heading 4
Heading 5
Heading 6