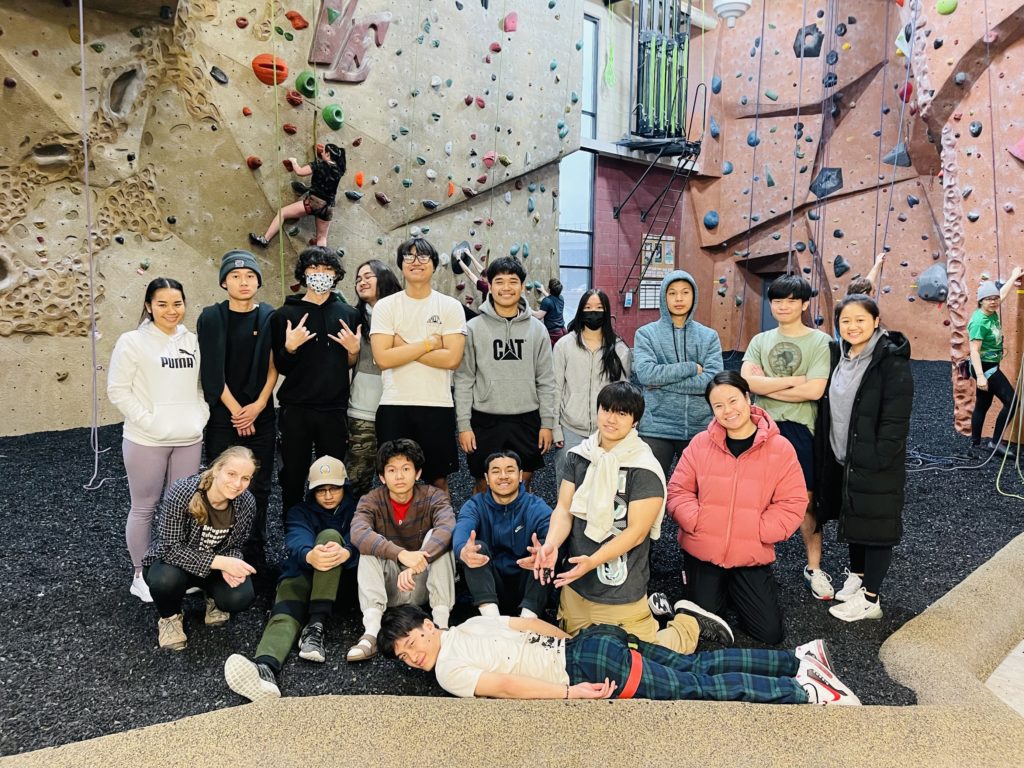 The youth of today face a myriad of challenges in their lives. From academic pressures to social media and technology, they are often overwhelmed and unsure of their future. That's where KOM comes in with our "What's Next?" program, designed specifically to support and empower youth in our community.

Photos of the What's Next students group
The "What's Next?" program at KOM is a comprehensive program that offers a wide range of activities and services to help youth develop important skills, gain confidence, and explore their interests. Through group activities, students have the opportunity to connect with peers, build social skills, and develop a sense of belonging. These group activities are diverse and designed to appeal to a variety of interests. In addition to helping students research and apply for jobs, internships, volunteer work, and college/university, we also guide them in planning and managing their own finances.
Visiting Local Colleges
One of the most popular aspects of the "What's Next?" program is the college trips. These trips provide an opportunity for youth to visit college campuses, meet with admissions counselors, and learn about the different programs and resources available at each institution.
According to one student, "My favorite part of the trip is when we go around the building." Another student remarked, "Yes because they teach you a lot of information about college and all the types of clubs you can join." These college trips can be a valuable experience for youth who may be unsure about their future or need guidance in navigating the college application process.
The college trips offered by "What's Next?" are carefully planned to ensure that youth members have a meaningful and informative experience. The trip includes a guided tour of the campus, a meeting with admissions counselors to discuss academic requirements and programs, and a chance to meet with current college students. Youth members are also provided with resources to help them prepare for college, including information on financial aid, scholarships, and other resources.

Photos of the College students' panel from Century College and North Western University.
Activities for Fun and Learning
Youth get to participate in a wide range of enjoyable activities with their peers as part of the program. These activities are designed to be engaging and fun, while also providing opportunities for young people to learn and grow. By offering a diverse range of experiences, the "What's Next?" program inspires young people to explore their interests, try new things, and connect with others in meaningful ways. Check out these activities our students have been in this year; including, roller skating, snow tubing, snowboarding, rock climbing, movie theater, and valley fair.

Photos from rock climbing, snow tubing, indoor skating, etc
Guest speakers visit our "What's Next?" class to discuss multiple career pathways with our students. These sessions have a significant impact on students, with some leaving with a clear vision for their future. Even students who had a career path in mind sometimes changed their minds after learning about specific careers. Presenters this year covered construction, real estate, military, auto mechanics, nursing, case management, community work, healthcare, welding, and engineering.

Photos of guest speakers to motivate 
Led by experienced youth workers, the "What's Next?" program at KOM empowers youth to achieve their personal and academic goals through mentorship, guidance, and support. With diverse activities and college trips, the program provides valuable tools and resources for success. It is a testament to KOM's commitment to fostering a brighter future for the community by empowering young leaders.