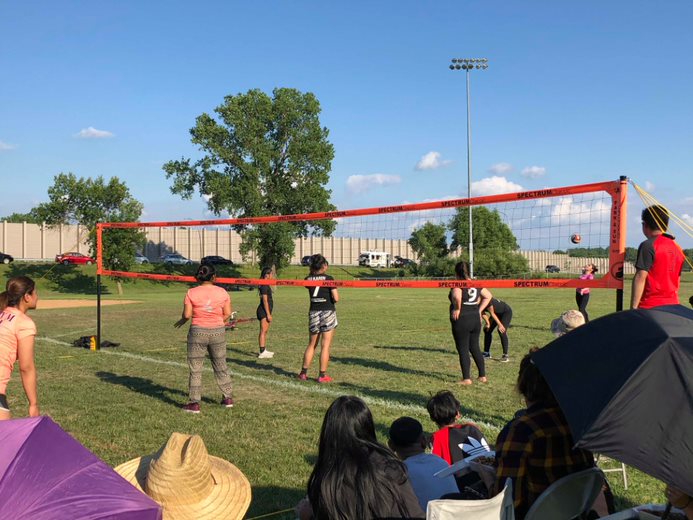 July and August will be packed full of things to do, so save the dates! Bring your friends and family with you as we work with the community to bring you not only fun and entertainment, but new cultural experiences.
July 14th is World Refugee Day, where refugees will gather to share their journeys, their arts, crafts, food, culture and more to their community. Come build new relationships with your new neighbors and learn more about their culture. KOM will be there along with the Karen Weaving Circle.
*Entry to the event is free!
On July 20th, KOM is hosting our 4th Annual Summer Fundraiser which will be full of food, activities, and sports tournaments. Our KOM staff are selling food ticket vouchers ahead of time for $10 that you can redeem at the event for 12 food tickets. At the event, tickets are $1 each. That means if you buy a $10 voucher ahead of time, you get 2 free tickets at the event!
Contact any of our staff or call Ehgay Htoo So at 651-202-3116 to buy food ticket vouchers before the event.
*Entry to the event is free!
Sponsors for the sports competition:  Only 1 Auto Glass,  Karen Home Health Care Inc, Quality Pork Processing,  Albert Lea Select Foods, FedEx, Jody Baber State Farm, Atlas Staffing.
Food Sponsors: Japs-Olson/ Materson United Home Health Care, Inc. First Karen and Burmese Home Health Care.
On August 10th and 11th, KOM is working with KOA (Karen Organization of America) and KCM (Karen Community of Minnesota) to bring you Karen Martyr's Day which commemorates the death of Saw Ba U Gyi and those who were injured in arms during the struggle for Karen independence. There will be a Karen exhibition on the history of the Karen, food, raffle tickets to win big prizes, and a variety of sporting events.
*Entry is free, but there is a $10 parking fee for the event.
All are welcome to come to the events and to participate in any of the sporting events.
We hope to see you there!
We also like to say a special thank you to our donors, sponsors, volunteers and our community for making these events possible.
To learn how you can help support KOM click here.