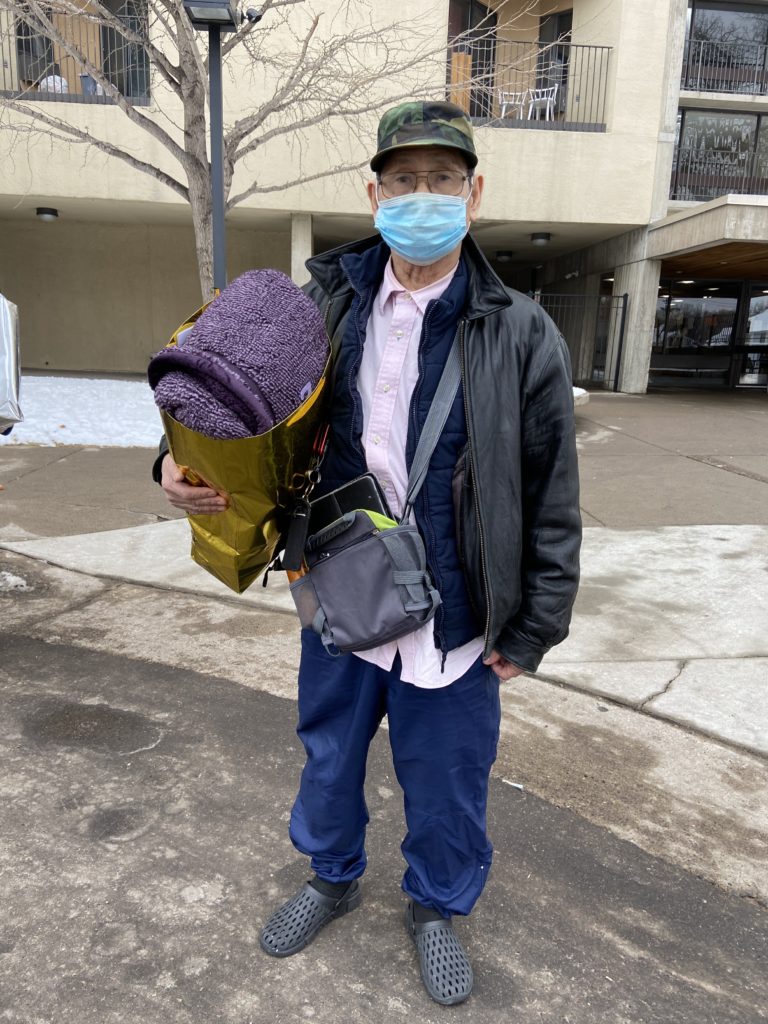 Two Sides of the Same Coin
The Elders Program and Caregivers Program work in tandem to support both elders and their caregivers.  The Elders Program focuses on helping elders in the community gain and maintain as much independence as possible, while also promoting their social, physical, and emotional well-being.  The Caregivers Program focuses on supporting caregivers in their role of attending to their mothers, fathers, and other familial elders.
Difficulties of Virtual Programming for Elders
Since the beginning of the pandemic, the Elders Program has gone primarily virtual.  For instance, two Zoom workshops occurred in December.  However, navigating technology has been difficult for many seniors.  It has been "challenging for them because they [have] no idea about technology", says Synthia Htoo, Social Service Coordinator for the Elders Program.  "Even when I visit their home, create [an] account for them, and [teach] them how to get into [the] Zoom workshop…the next day they [forget] how to" log in.  Synthia will continue with Zoom workshops until the pandemic ends, but is eager to resume face-to-face sessions with her clients.
Individual case management has also been exacerbated by the technology discrepancy. Because of the pandemic, Synthia cannot visit her clients' homes.  In addition, many elders are not familiar with technology, and do not know how to take and send photos with their phone.  In the end, Synthia had to visit the homes of some elders.  Problems such as healthcare and public benefits paperwork needed to be addressed, and this was the only way to successfully achieve that goal.
Transportation barriers have also made meeting the needs of elders more difficult.  Many elders lack reliable transportation, and thus either rely on KOM to provide transportation or simply miss out on things like curbside appointments.
Providing Supplies to Elders
In addition to education and workshops, the Elders Program has been distributing cleaning supplies to elders, including masks and hand sanitizer.  Gifts like blankets, winter gloves, socks, and oxygen measures have also been distributed.  Synthia is hoping to distribute more gifts this month.
Planning Future Field Trips
Since the start of COVID-19, the Elders Program has not been able to go on field trips or do other group activities.  In place of these group pastimes, Synthia has been encouraging her clients to exercise at home as much as possible.  However, with vaccine distribution underway, Synthia is hopeful that this summer may mean more field trips and active engagement with elders.  Some activities she's tenatively considering are visiting the Minnesota Zoo, walking around the park, gardening, fishing, and playing games.
Caregivers Program Updates
Meanwhile, the Caregivers Program has had fewer roadblocks since the pandemic began.  While they still face some uphill battles, the relative youth of caregiver clients means an increased mastery of technology.  This, in turn, makes it easier for clients to access virtual services, such as Zoom meetings and educational programs.
Over the course of the past year, the Caregivers Program has touched on topics including goal planning and developing financial literacy.  Going forward, Sarmoo Kwee, Caregivers Program Coordinator, is looking to incorporate other topics that are important to her clients.  One of these will no doubt be the COVID-19 vaccine, as clients are eager to learn more about it.  By drawing on resources from public health experts, such as those with the Minnesota Department of Health or with Ramsey County, Sarmoo will provide informative education on the COVID-19 vaccines.
Until the pandemic ends, Sarmoo is planning to broaden her virtual outreach.  She is also enrolling new participants for the summer.