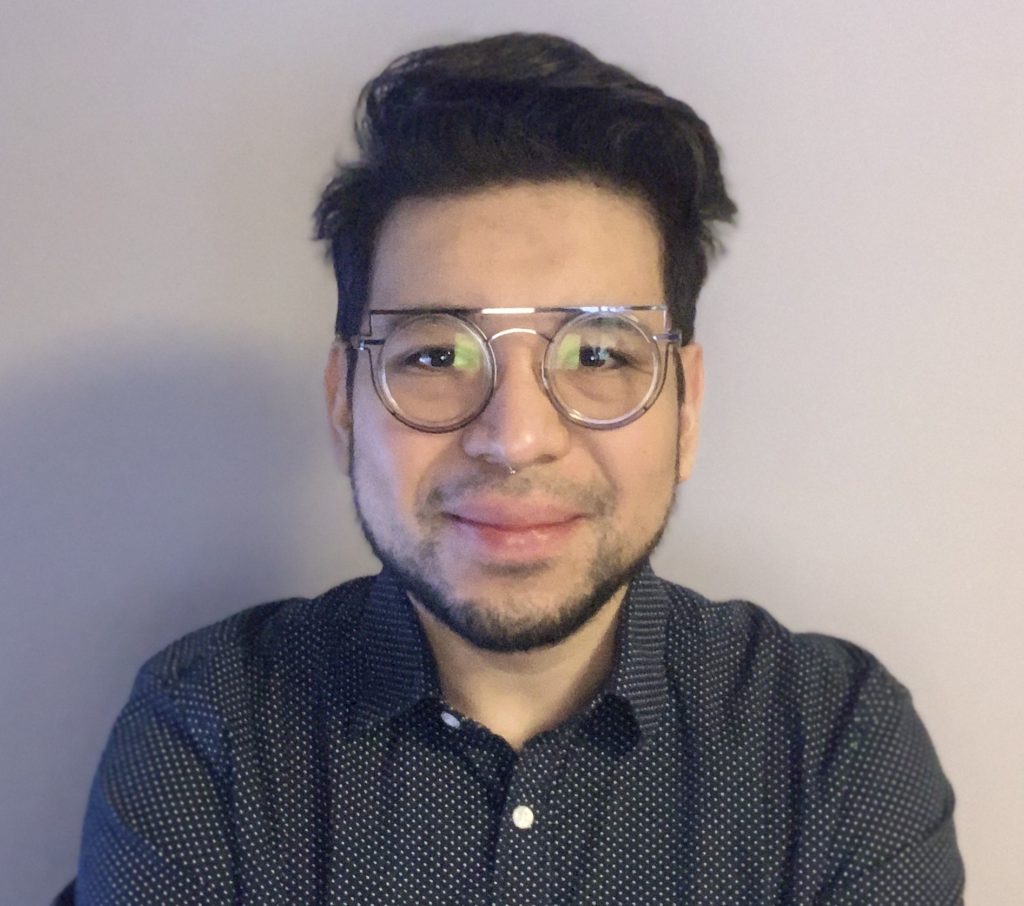 "My time as an intern with KOM was one of the most challenging experiences I had as a college student, but one that taught me the most about myself. It gave me confidence in my skill level, a great thing to have as I enter my career field." – Jose Villalobos Espindola, KOM Communications Intern (pictured above).
This spring, KOM's interns honed their skills in a variety of areas, including communications, community health, and social work. As the interns reflect on their mostly virtual internships, our staff couldn't be happier with the dedication and quality of work that they showed.
Communications
Jose shares, "deciding to apply to the Karen Organization of Minnesota (KOM) was exciting because I am interested in the experiences and stories of refugees who come to America. I was most looking forward to this internship's design portion and recognized that the social media part would be more challenging. During my time with KOM, I developed many skills, like interviewing, designing, writing social media copy, filming, and contributing ideas to a team."
"Working at KOM has been a positive experience for me," reflects Kathleen.  "I appreciate the opportunity to work on a variety of projects, especially because it has given me the opportunity to hone new skills.
For instance, early on in my internship, I was asked to create a presentation on the different candidates running for offices.  This experience taught me how to summarize in a succinct manner so that the main values of each candidate were clear.  On the flipside, writing articles for KOM's monthly newsletter has taught me how to convey hefty sums of information in a way that leaves readers feeling informed but not overwhelmed.
Needless to say, this internship has helped prepare me for the workforce."
Community Health
"Interning at KOM pushed me to learn how to work more independently and build confidence," says Sayra Paw. "I gained experience working with the community and communicating with community leaders. I liked having the opportunity to serve a few clients and see the challenges they face.
My supervisor at KOM was really supportive and flexible. He always answered my questions, and it was easy to talk with him. I'm really glad that KOM exists, and I see even more now how many more resources we still need for the community to help overcome barriers."
Social Work
"It was my pleasure to serve as an MSW intern at KOM for the past 9 months or so," reflects Dan. "I learned a great deal about the Karen people, their culture and the challenges they face here in the Twin Cities.
As a student, I gained experience navigating human services and public benefit programs on behalf of clients. I also learned a lot about the internal functioning of an agency like KOM and the numerous ways KOM collaborates with government entities, other private agencies and community partners.
Lastly, I gained a more well-rounded understanding of how language and cultural barriers impact the health and well-being of Karen people and ways KOM is striving to mitigate those challenges."
Thank you to all of our spring 2021 interns! We wish them all the best as they continue to pursue their goals.
Interested in interning at KOM? Check out our internships page and apply!