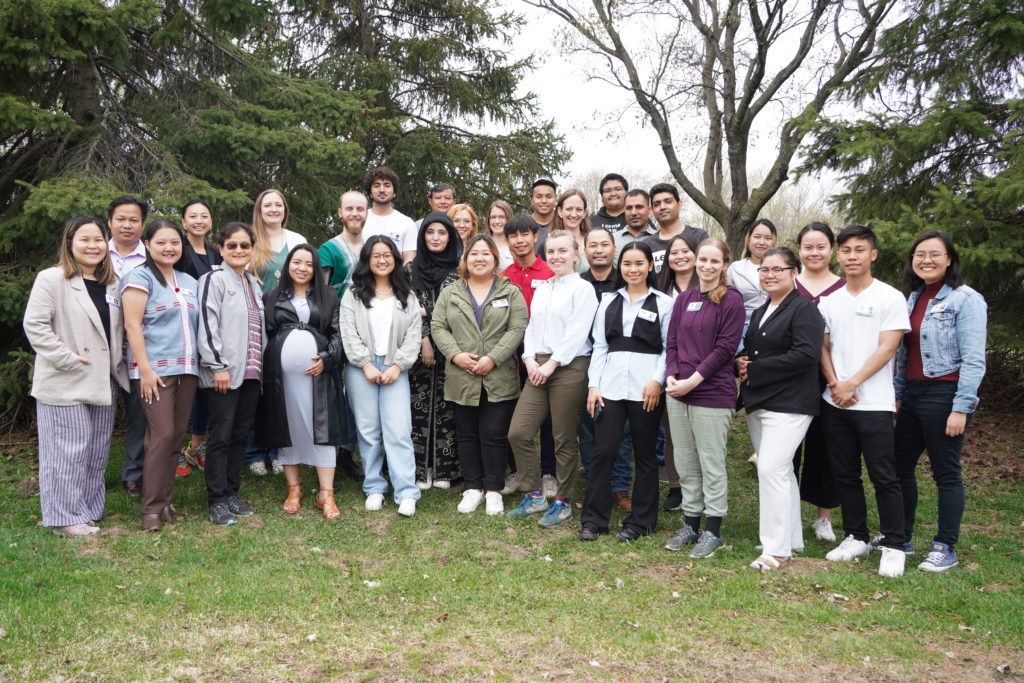 At the dynamic KOM staff retreat, team building, gratitude, outdoor activities, and skill development came together. Equipped with enhanced skills, our team is primed to better serve our clients within the Karen community and beyond. Our guest trainer, Sovatha Oum, emphasized the importance of grace towards each other and our communities, as well as confidence to think outside of the box.
Through fun team building activities, our new and long-time staff got to know each other, and learn about our shared passions. With KOM's new growth, this retreat also brought together our team members from various cultural backgrounds. Sovatha led our group in trust-building exercises and collaborative problem-solving sessions that created a cohesive team. Through shared laughter and open conversations, we could see the care and dedication all our staff bring to their roles. This collective passion for community fuels our commitment to delivering exceptional service.
Gratitude is a catalyst for a positive work environment. By expressing heartfelt appreciation and recognizing each other's contributions, we create a culture of gratitude within our team. This culture inspires us to go the extra mile for our clients and reinforces the significance of our work. It cultivates an atmosphere where every team member feels valued and motivated to deliver exceptional service. Our gratitude extends beyond our internal relationships, creating an environment that nurtures stronger connections with our clients and fosters trust within the Karen community and other refugee populations we serve.
While enjoying the spring weather, we embraced challenges that pushed us to think outside the box. Through shared triumphs, we discovered our inner strength and developed a mindset of resilience. This newfound resilience allows us to face any hurdle with grace and determination. It enables us to provide unwavering support to our fellow team members and clients, empowering them to overcome their own challenges.
Returning from the staff retreat, we carry a renewed sense of purpose and stronger connections. With unwavering passion and elevated skills, we work for the cause of the Karen community and refugees, driving profound impacts and fostering a brighter, inclusive future. Together, we commit to empowering individuals to rise beyond challenges and to transforming lives.
Interested in connecting with Sovatha Oum? He can be reached at sovatha@comcast.net.