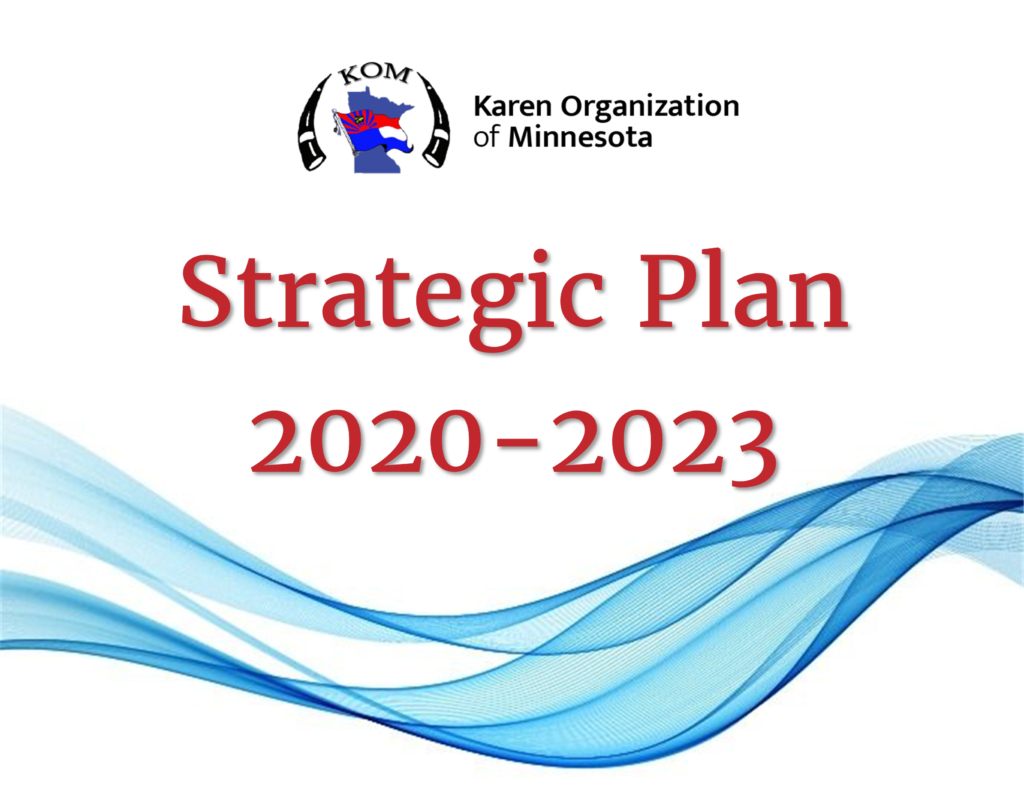 The Karen Organization of Minnesota's Board of Directors has voted to adopt a new strategic plan for 2020-2023. This strategic plan is the result of one year of planning by KOM's Board of Directors and leadership staff in partnership with DeYoung Consulting Services.
As part of our process, we reflected on our history, evaluated our current programs, and spoke with over 40 community members and partners. From these conversations, we found four common themes, which became the four goals of our strategic plan:
Promote Leadership and Diversity among KOM Staff and Board Members
Enhance the Quality of Our Services
Position the Organization for Growth and Change
Increase the Community's Understanding of and Participation in KOM's Mission, Goals, and Activities
Download our Strategic Plan Summary (PDF) for more details about our strategic planning process and each of these four goals.
Watch this video of our Board Chair, Maureen Rafferty, speaking at our 2019 Annual Gala about our strategic direction.
This strategic plan will guide our operations through the next three years and will position KOM to serve our community well into the future. We invite you to give feedback on our strategic direction and tell us how we're doing as we work to achieve these goals. Please contact Alexis Walstad or Eh Tah Khu to share your thoughts with us. You can also use the form below if you would like to submit a comment anonymously.
Strategic Plan Comments
Use this form to give us feedback about our strategic plan and to tell us how we're doing in meeting our goals.