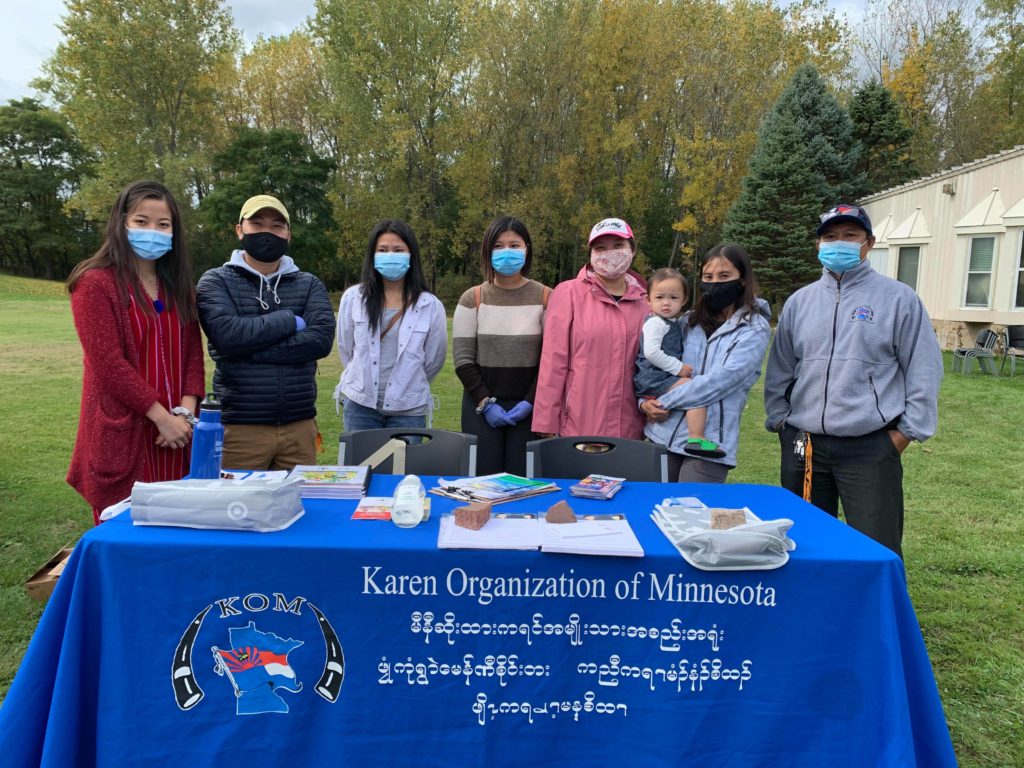 Throughout September and October KOM hosted three flu shot clinics in partnership with M Health Fairview.  These clinics were free to everyone, with or without insurance, so as many people as possible could get their flu shot. Each clinic was held outside to allow for proper distancing and safety protocols with COVID-19.  
While these outdoor clinics did get chilly, they were still a success! Almost 200 people came to one of the clinics. This meant that there was a lot of waiting, but everyone was very patient with our staff and volunteers. Despite the clinic taking a while for some, we are excited to have been able to give so many people flu shots.  
Our staff and volunteers worked hard to make sure that the clinics ran smoothly and safely. Our Community Health Intern, Mee Kai, helped organize these clinics. At the first clinic she assisted with interpreting, which she says was a great experience.
At the second clinic she was "surprised that so many people showed up because that day it was very cold and windy". Mee Kai, along with the other staff and volunteers, also helped anyone who needed assistance filling out the form for the clinics. 
Some of the clinics went longer than they were scheduled but we are thrilled that so many people were able to come get flu shots at these clinics! At a time when health is more critical than ever, getting a flu shot is important. These clinics helped build herd immunity which will help prevent the spread of the flu!