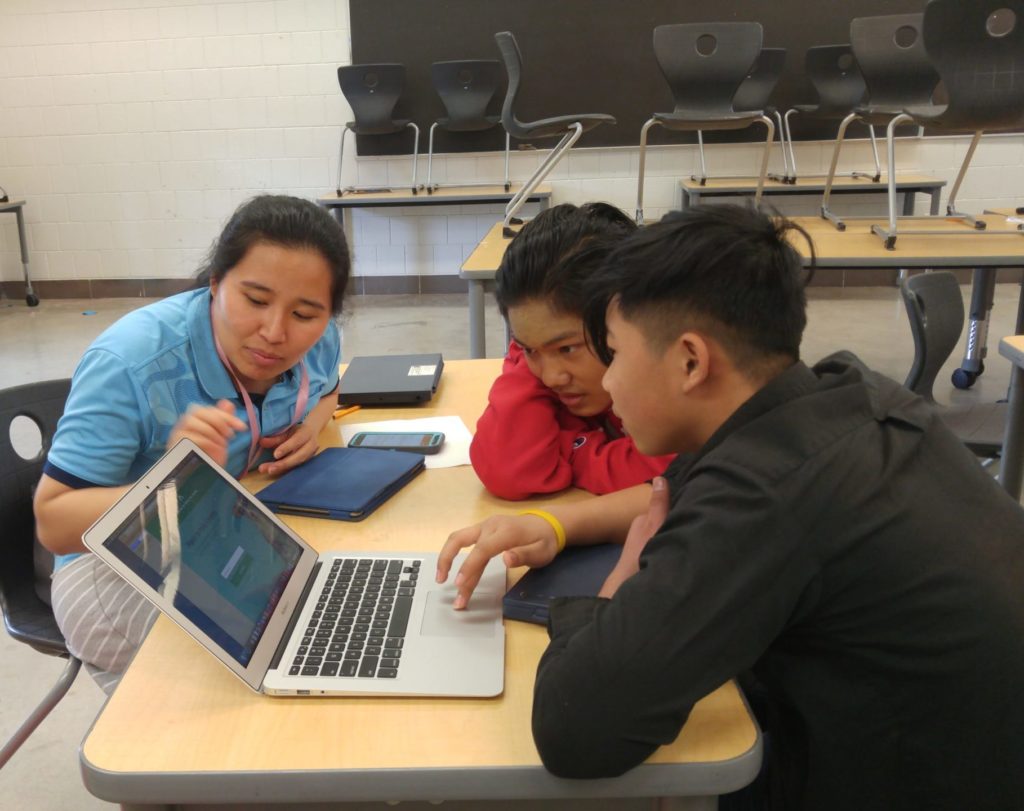 Distance learning has created a new set of challenges for students. Our after school programs and tutoring help students face these new challenges with support behind them!
Our after school programs at Humboldt and Harding high schools provided space for social and emotional learning, as well as academic support. When these programs moved virtual this past spring, our Youth Coordinators and Youth and Family Coaches did their best to stay connected with their youth and families. The groups began gathering through Google Meets to continue to provide important spaces for students.  
"Supporting students through this remotely helps them gain back confidence, feel they are not left behind, and makes their parents feel relief", says Sarmoo Kwee, KOM Youth Coordinator.
In 2020, many of our students and their families who have limited English proficiency have faced challenges keeping up with schoolwork. Besides language, technology has also been a barrier for some students who are unfamiliar with it.
Lah Tha Pwee, Youth and Family Coach, explains, "My students face challenges with not knowing how to use the Schoology platform effectively. Because of this, some students grades dropped because they did not know how to submit their assignment. Some did not want to attend their Google Meet with their teacher because they did not understand what the teacher was saying. Even figuring out how to send an email to their teacher has been a challenge. Tutors who can help read and explain those assignments to our Karen students would be a big help."
With many of the youth in different classes, some of the support requires more individual and smaller group attention. That's where tutors come in. Tutors meet with students on weekday afternoons, and can provide that extra homework help on a more individualized level. This support can help students thrive during distance learning. 
Interested in becoming a youth tutor? Fill out our online volunteer application and we can help you get started!
Creating supportive spaces for students is more important now than ever!