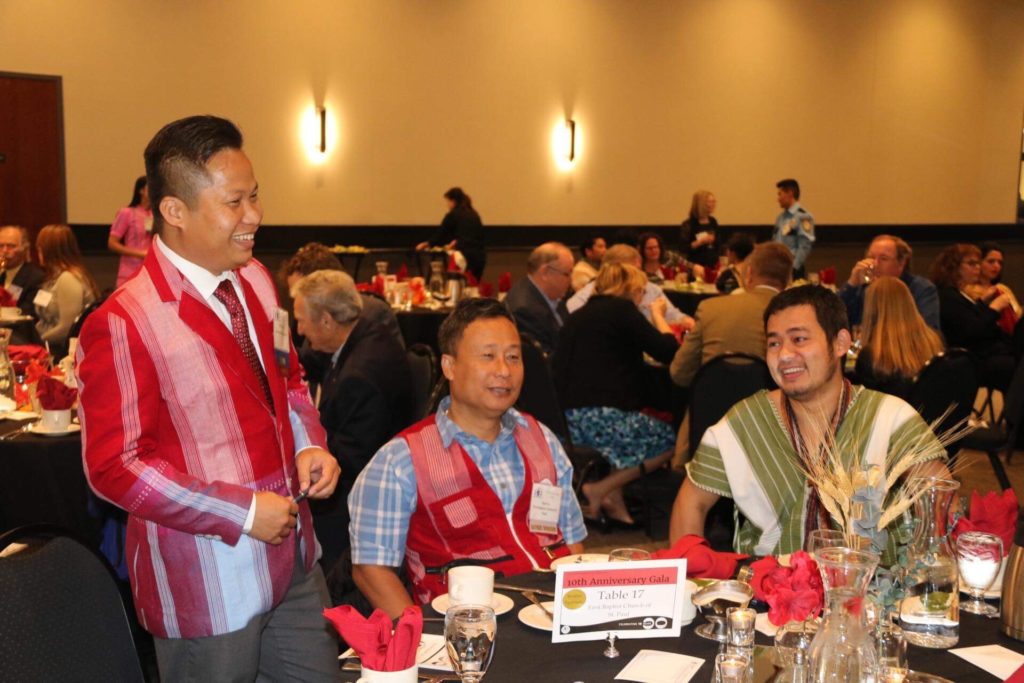 This year our Gala celebrated the ten years that KOM has been a nonprofit in the community, making it our 10th Anniversary Gala! We had over 300 guests from all across the community come together to show their support for refugees from Burma in Minnesota. Thank you so much to all who attended and for all who continue to be a part of our journey into the next decade.
As part of the entertainment portion of the night, KOM Youth Dancers performed together on the main stage. We are so grateful for their beautiful performance, and so were the guests! We heard many comments of praise.
We would also like to thank our various speakers who gave insights into the formation of KOM and the direction of the organization into the future. A special thank you to Senator Amy Klobuchar and her staff for putting together a video for our gala that expressed her support for the community.
We couldn't have hosted this gala without our amazing sponsors! We appreciate our gold level sponsors, Japs-Olson Company, our silver sponsors, Heath Partners, Jody Baber State Farm, Lexdan Automotive and Bix Produce, and our 19 bronze sponsors. Our silent auction was a hit as well, thanks to the donors who provided incredible items such as hand-crafted art, tickets to fun activities, high quality wines, and more.
At the end of the event, we announced the launch of our Htee Moo Fund campaign. In Karen, "Htee Moo" is a phrase describing the headwaters of a stream–an everlasting source of water that gives life to those around it. We invite you to join us in building a reliable source of support for refugees in Minnesota. This new giving opportunity allows you to set up a monthly gift using your credit card on our secure online platform. For more information, visit our Htee Moo Fund page.
To view more photos from the Gala, check out our 10th Anniversary Gala Facebook Album
Also, if you missed the client video at the end of the night, you can view it here and hear their stories.
Thank you, again, to all who attended and supported our 10th Anniversary Gala. We look forward to a bright future with you all.