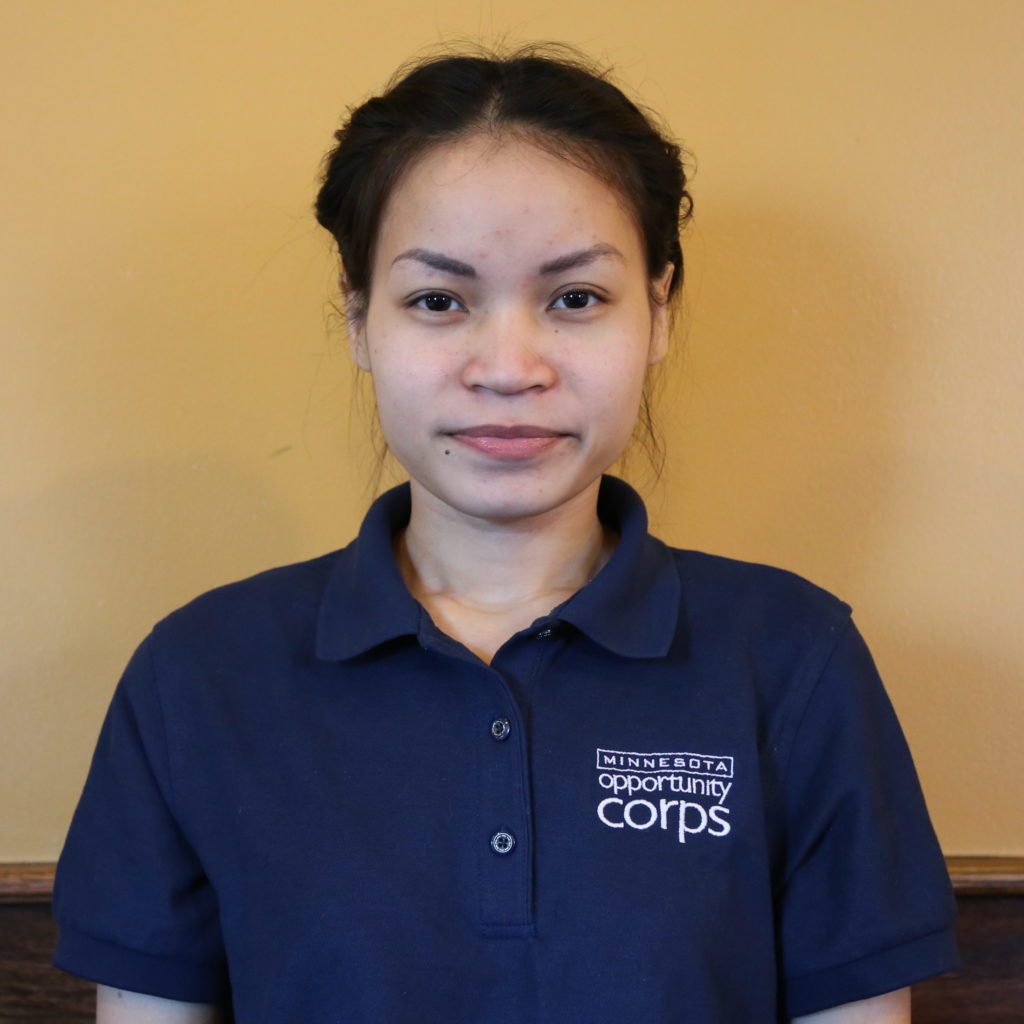 Wah Wah Paw joined the KOM staff in October 2016 as an employment navigator through the Minnesota OpportunityCorps Program.

Get to know Wah Wah…
Wah Wah Paw was born in Hpa-An, Burma in 1992. When she was 7 years old, she moved to Mae La refugee camp where she attended school from Grade 1 to Grade 9. She came to the U.S. in 2013. She attended high school for two years and graduated in 2015. Before she worked at KOM, she worked as a cashier at Golden Harvest Foods for one year. She lives in St. Paul with her husband, one sister, and one brother.
Why did you decide you wanted to work at KOM?
"I am working at KOM because I am interested in learning more about how to help people with social services. I also want to help my Karen people and this is a good way to do it."
What have you been doing since you started working at KOM?
"Since I started in October, I have been going through a lot of training. I learned how to enroll clients at KOM and I am working two days a week on the walk-in schedule. I am learning how to work with clients on Ramsey County paperwork, insurance, and many other things. A lot of this is still new for me so I am getting help from others. Soon I will start working with employment and helping people find jobs."
What do you plan to do after your one year of service with KOM?
"I would like to continue doing social services at KOM or another similar organization. I would also like to go to school for nursing."