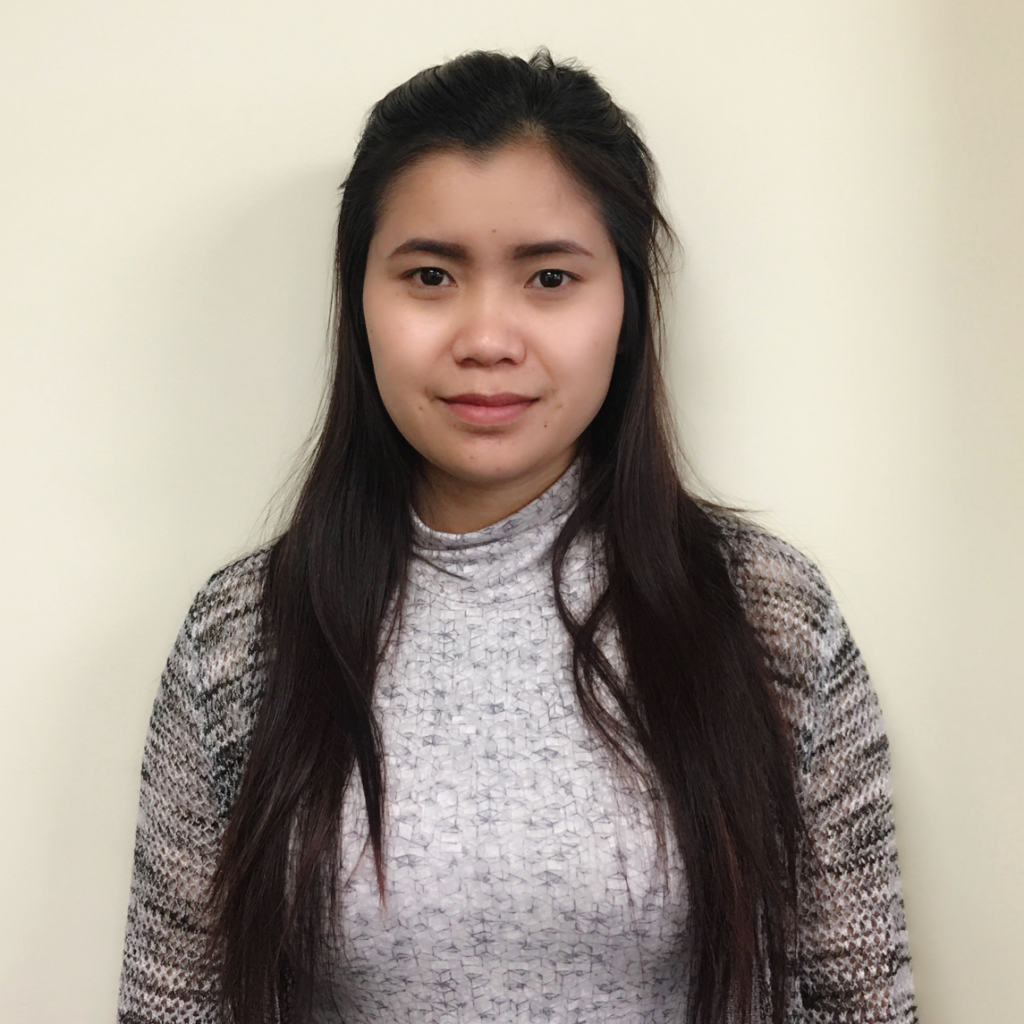 Paw Boh Htoo joined KOM as the new weaving program coordinator in March 2017.
Get to know Paw Boh Htoo…
Paw Boh Htoo was born and raised in Burma in a small village. When she was 12 years old, she moved away from her family and lived with her great aunt until she was 16 years old. In 2004, she moved to a Thai refugee camp by herself to finish high school. She got married right after she graduated from high school and started to learn how to weave traditional Karen clothes. In the refugee camp, she worked with the Karen Women's Organization and Karen Youth Organization for six years. In 2011, she came to the United States and studied English at Roseville Adult Learning Center for three years. During those years, she often came to KOM whenever she needed help reading mail or finding a job. She is so glad that KOM helped her and even happier that she can give back to her community now. She joined KOM in March 2017 as a Weaving Program Coordinator. When she is not working, she is working on getting her associate's degree in legal interpreting and translating.
Why did you decide you wanted to work at KOM?
"I came to KOM often when I first arrived in the U.S. I couldn't speak English so I came here to receive help. For the next few years I went to school and I learned how to speak English. I applied for the position because it's time to give back to my Karen community, just like KOM staff helped me before."
What have you been doing since you started working at KOM?
"I've been going to the Karen Weaving Circle group every week and organizing classes at the high schools to teach Karen youth how to weave. I've also been helping the weavers read their mail and helping out at weaving sales."
What are you most looking forward to with your job at KOM?
"I am looking forward to getting experience in human services and learn more about my community. I am learning how to teach the new generation how to keep our culture alive. I'm also excited to learn more about Karen weaving and the details of the art."