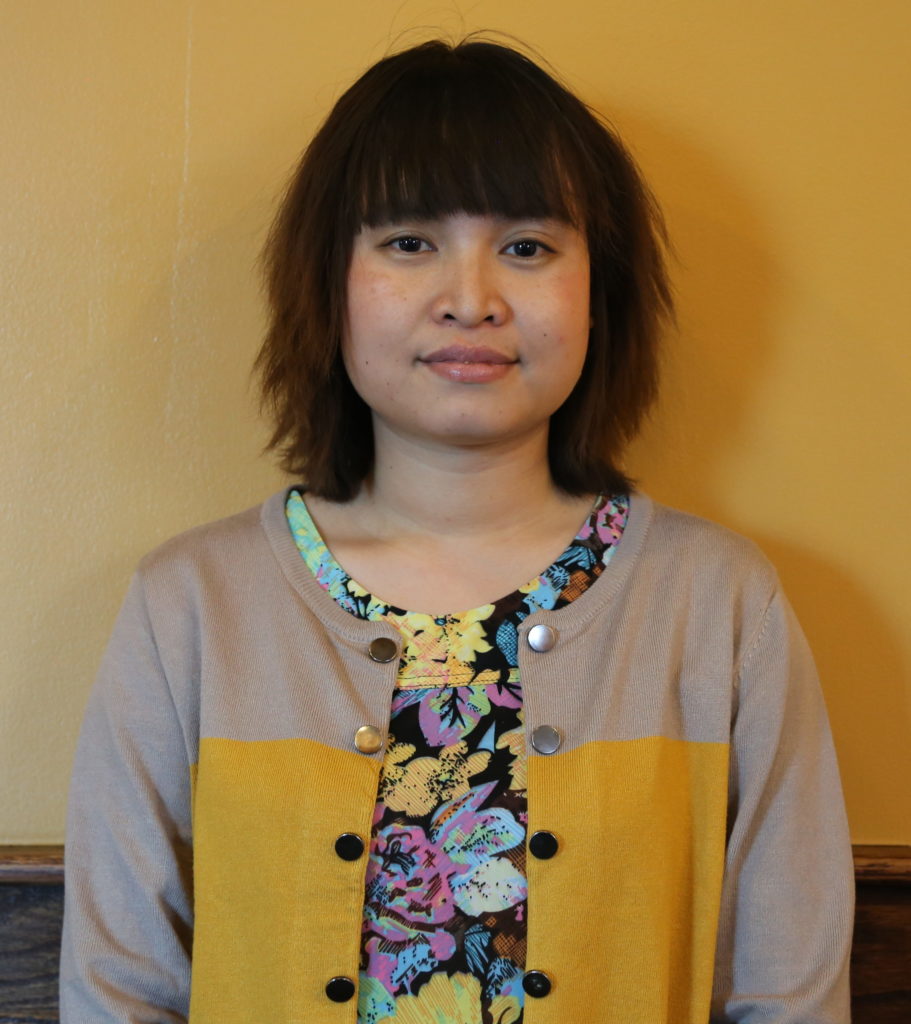 Moo Moo Paw Htoo joined the KOM staff in January 2017 as an employment navigator through the Minnesota OpportunityCorps Program.
Get to know Moo Moo Paw Htoo…
Moo Moo Paw Htoo was born in Burma. In 2001, she moved to Nu Po refugee camp in Thailand. She graduated from high school in the camp and took a teacher's preparation course there for 2 years. After receiving her certificate in 2005, she taught math to middle school students in the camp for 3 years. Moo Moo came to the U.S. in 2008. She lived in Colorado for her first 5 years, where she worked as a cashier at the Denver International Airport. She came to Minnesota in 2013 and started classes at Roseville Adult Learning Center. She received her diploma in June 2016, and shortly after she started taking interpreter classes in KOM's TRIN program in partnership with Century College. She finished the program in December 2016 and started working at KOM as an Employment Navigator in January 2017.
Why did you decide you wanted to work at KOM?
"I wanted to work with the Karen community and gain experience in human services and employment services. It seemed like a natural next step after finishing the TRIN program at KOM."
What have you been doing since you started working at KOM?
"So far, I have been learning how to place clients in jobs and helping walk-in clients. I have been going to the Minnesota Opportunity Corps (MOC) trainings to help me improve my skills for my new position. I have also been helping new students enroll in the ESL class at KOM."
What do you plan to do after your one year of service with KOM?
"I would like to go to college and get my degree in human services. I would also like to go through training to be a realtor and work as a realtor for members of the Karen community."