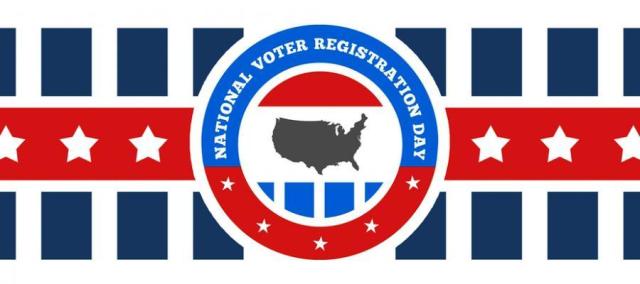 September 24th was National Voter Registration Day! Volunteers from KOM and the Karen community focused primarily on home visits and successfully registered 40 people to vote throughout the day.
Beginning at 8 on Tuesday morning, our volunteers visited apartments around the Twin Cities area, including Johnson Parkway apartments, Como apartments, and Mt. Airy public housing. We also had volunteers at the McDonough's Recreation Center later in the day and finished up at 8pm at the Eastside Freedom Library.
Although the primary focus was on aiding the Karen community in voter registration, volunteers also pledged people 
for the census, handed out voter guides, and polling locations. KOM's civic engagement coordinator, Hta Thi explained that voter assistance is important because KOM serves "many elders and new citizens who are unfamiliar with the election process." Hta Thi continued to say that KOM's civic engagement work does not center around promoting a specific political party, but rather around raising awareness about elections and empowering members of the Karen community to make an informed decision.
Throughout the month of October, KOM has continued volunteer opportunities surrounding civic engagement. These include phone banking and two voter education days. If you would like to volunteer with either outreach or would like more information on our voter education days, contact Hta Thi at hmoo@mnkaren.org or Suzanne Olive at solive@mnkaren.org