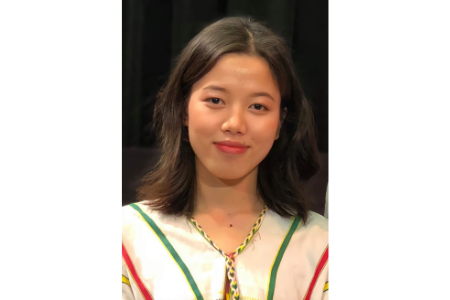 We are happy to welcome four new interns that joined KOM in September! 
Ehkalu Sein (pictured above) joined KOM as a Bachelor of Social Work Intern. She is a proud first-generation college student. Ehkalu studies Social Work at St. Cloud State University and is minoring in Human Relations. She is passionate about working with refugee/immigrant communities because of her experience as being one of them.
Mee Kai joined KOM as a Community Health Intern. She attends St. Catherine University and is majoring in Public Health, with a Community Health Worker concentration and a minor in International Studies. Mee Kai is excited to have the opportunity to intern with KOM and is looking forward to working with her (Karen) community. 
Kathleen Miles joined KOM as a Communications Intern. She recently graduated from Hamline University, where she majored in Social Studies and Education. Kathleen is inspired by KOM's mission and is excited to learn about Karen culture. 
Priscilla Hagerman joined KOM as a Communications Intern. She is a student at the University of Minnesota. She is majoring in Geography and Global Studies, with a concentration in Political Economy and Environmental Change and a regional focus in Africa. Priscilla is excited to work with the Karen community and learn more about Karen culture.