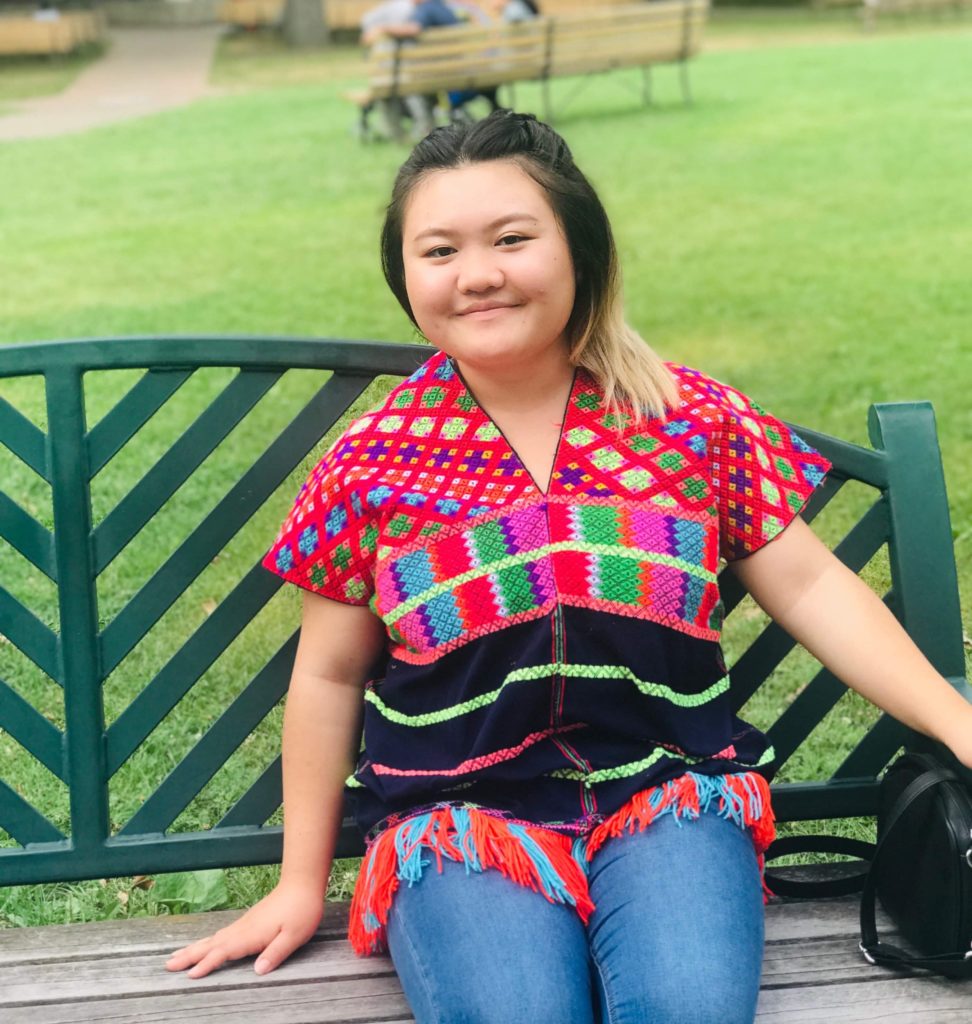 As fall begins, we are so excited to welcome four new interns to our team! Coming from various schools within the Twin Cities area, each of them bring a unique set of giftings and passions.  
Serving as one of our Health and Human Services interns, Aeh Lah (pictured above) was born in a Thai refugee camp and moved to the United States when she was 12 years old. She graduated from Washington Technology Magnet School and is currently studying public health at Saint Paul College. After she completes her Associates Degree, Aeh Lah plans to transfer to Metro State to pursue a four-year public health degree.  
Aeh Lah states that she "decided to intern at KOM because, I wanted to gain leadership experience and experience helping people. I always wanted to work with people in my community, since as refugees, this is a new environment with language barriers and new challenges." 
As a Health Service intern, Aeh Lah has helped clients by making phone calls, filling out applications for apartment re
ntals and "helped translate for some KOM staff who don't speak Karen." Looking towards the rest of her time with KOM, Aeh Lah states, "I'm hoping to gain more experience working with the staff here and getting to know what kind of work they do. I also want to learn more about how to help people, and gain professional communication skills, both with staff and adult clients." 
Our second Health and Human Service intern is Lway Gay Moo. Lway Gay Moo was born in Burma, but due to war she moved to a Thai refugee camp as a young child. In 2013 she moved to the United States. She graduated from Washington Technology Magnet School in 2017 and began pursuing her public health degree at Saint Paul College. She plans to transfer to a four-year college to get her bachelor's degree. Regarding her college education, Lway Gay Moo says, "as the first member of my family to go to college, I want to be a good example for all my younger siblings and cousins, and for the generation after me." 
Lway Gay Moo joined KOM because she wanted to work among the Karen community. Since starting to intern at KOM Lway Gay Moo has been "helping with translating, filling out paperwork with clients, and helping clients pay their bills. Later on, I will work more with the health education workshops." Through her time at KOM, Lway Gay Moo says that she is "hoping to gain communication skills, learn new things related to health, and get to know more people through the health program and other programs." 
Our Communications intern Natasha grew up in Minnesota. She is currently pursuing degrees in Communications and Spanish at the University of Northwestern-St. Paul. After graduation she plans on attending law school. Natasha hopes to use both her communication background and her future legal experience to work with refugees and immigrants.  
 Natasha was interested in interning at KOM because it combined two of her passions: help for refugees and communications, stating, "working for KOM has provided an opportunity to serve refugees while gaining practical experience." 
Since starting at KOM Natasha has been involved in communicating between KOM and the Karen community through social media and KOM's monthly newsletter. She has also helped with planning and communication regarding KOM's upcoming gala. Natasha hopes that her time interning at KOM will, "strengthen my skills within communication, while allowing me to understand and become involved in the Karen Community more." 
Our Masters of Social Work intern is Seynab Hussein, a current graduate student at the University of St. Thomas. Seynab is passionate about helping others, especially immigrants. As an immigrant herself she has always wanted to work at agencies that only serve immigrants. About KOM she says, "I have experience working with other immigrants, but I never worked with Karen population. I heard many great stories about KOM, and I was always curious. When Saint Thomas decided to place an intern at KOM, I thought it was a great opportunity and decided to apply. It turned out to be the best decision." 
During her time at KOM Seynab has "been working alongside a Karen Culture Broker. We did many home visits. Each client has different needs, some wanted help finding house, others help with check in with mental health facility. It is very interesting position, and I have met many clients who appreciate what KOM is doing for the community." 
Looking forward to her time as an intern at KOM, Seynab says that the things she is most excited for are "learning about the Karen culture and traditions. Meeting clients and listening their stories. The educational experience. I'm sure in end I will leave with a great experience." 
We are excited for this new team of interns and hope you are as well!