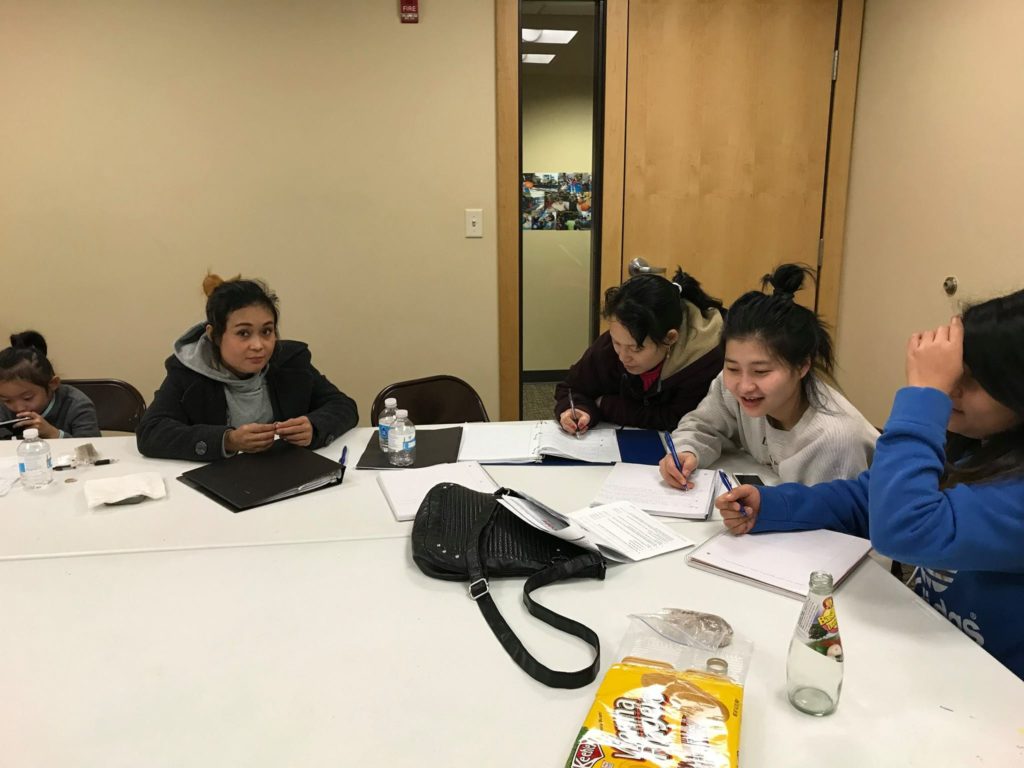 In January, Mu Hser, a staff member at KOM's Marshall Office, led a citizenship class session where she helped community members prepare for the citizenship test. Notably, Mu Hser passed her own citizenship test at the end of the month!
Marshall's Office has been busy in January, and will continue with that atmosphere in the coming months.
KOM is partnering with the local YMCA to have monthly sessions at the Y focusing on healthy lifestyles. They will talk about the various physical educational programs at the Y, encourage families to sign up and use the Y (with scholarship assistance from a United Way grant) and incorporate the local HyVee registered dietician to come and discuss healthy food options.
Secondly, KOM has partnered with the local Adult Community Center for multiple programs to encourage the meeting and greeting of different cultures in the Marshall area.  These programs will involve personal stories of how people arrived in Southwestern Minnesota and a cultural buffet event. What better way to connect and share than over a meal!
Amazingly, with only one full-time staff and two part-time staff, the Marshall Office has managed to do so much incredible work!
Going forward, they will have to manage with only two staff, as Orchid Apollo is moving ahead in her education to become a nurse. Ron Skjong, the manager at KOM in Marshall said about Orchid,
"She was a wonderful employee, dedicated to helping others, works hard to make her dream come true (of becoming a nurse) and is an overall good person."
Many thanks to Orchid and all she did for KOM and for her community. We wish her the best in her future career!