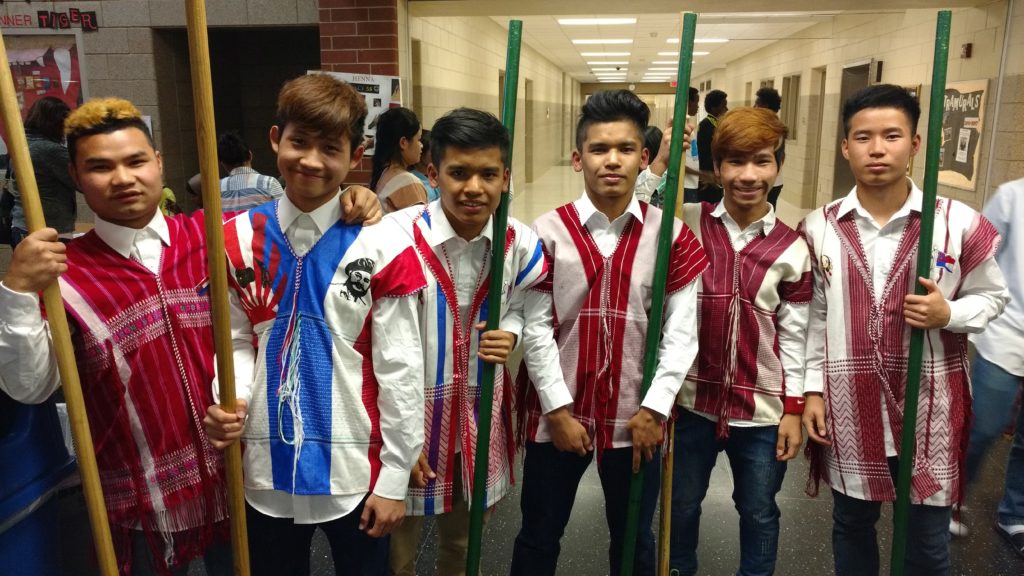 An event for all ages to share stories, food and culture in Marshall? Sounds fantastic! That is what KOM's Marshall Office is planning, along with the Marshall Public School 8th grade, the Marshall Lyon County Historical Museum and the Adult Community Center.
(Photo is of high school students at a culture event at Marshall High School last spring)
First, folks from differing backgrounds will visit the school to share their immigration stories. Then, the 8th grade class will visit the museum and learn about how different historical items were used by past generations. Finally, the group will head to the Adult Community Center for music, cultural food and a show and tell time given by the students for the seniors.
This event will open up the opportunity for sharing across generations, cultures and organizations.
Other than planning this upcoming event, KOM's Marshall Office continues to provide resources for the Karen community, including accessing healthy food.
On Saturday, April 28th, community members will have a tour of the local HyVee store, led by the registered dietician, and each participating family will receive a free bag of healthy foods.
KOM is also partnering with the ECFE class to have a story reading time with Karen parents and children. Along with the Executive Director from the Center for Community Health Initiative, they will talk with the parents about healthy food and give out samples.
To learn more about KOM in Marshall, contact Ron Skjong, Program Manager.