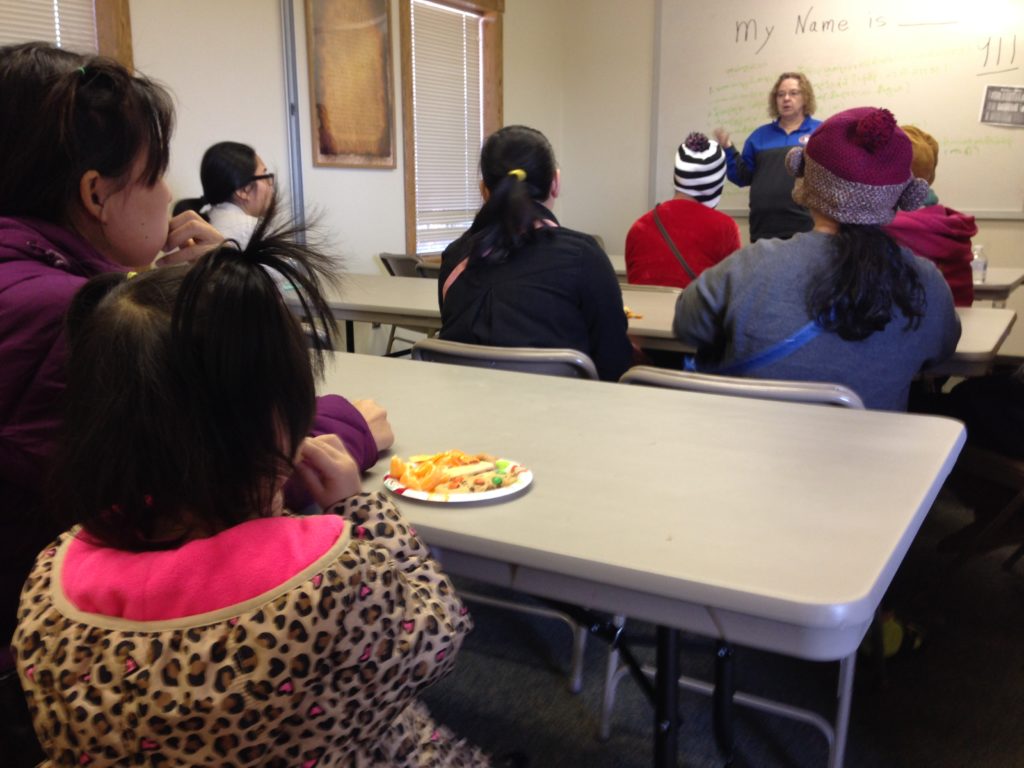 Tammi VanOverbeke from Marshall's Emergency Preparedness Office came to talk at the Marshall monthly Karen meeting about how to be ready for inclement weather, and what to do during weather emergencies. From the meeting, they realized the need to reach the minority populations in Marshall about emergency preparedness by planning sessions directed to each community.
Tammi VanOverbeke explained to the group about how to know when bad weather is coming, and what to do and not to do in that situation. Besides just winter weather, Tammi covered what to do when the tornado sirens begin to wail and where to go for safety. She went on to show how to make a proper 911 call, and discuss what happens when the police arrive after you call them. For example, an official record is made of the 911 call by the police. Tammi also explained the importance of carbon monoxide detectors and how to recognize a carbon monoxide situation.
Most weather emergencies are sent out over the radio, but the assembled group said they don't listen to the radio. They were asked about having a weather app on their phones and most didn't. Both Tammi and Ron Skjong, the program manager at KOM's Marshall Office, noted that emergency information should be printed in the languages of the various communities in Marshall, as well as disseminated in other ways to the minority communities.
In other news about Marshall, Ron has begun to lead citizenship classes. In the first class there were 12 Karen who attended, all eligible for citizenship. What this class provides is language and civic knowledge preparation. As part of the initial class, there was a discussion on what it means to be a citizen and what freedom means to each in the group. The class was asked why they wanted to be U.S. citizens and the most popular answers were: more opportunity, it's the right thing to do and I will feel like I belong somewhere.
For more information on our Marshall Office, contact Ron Skjong.