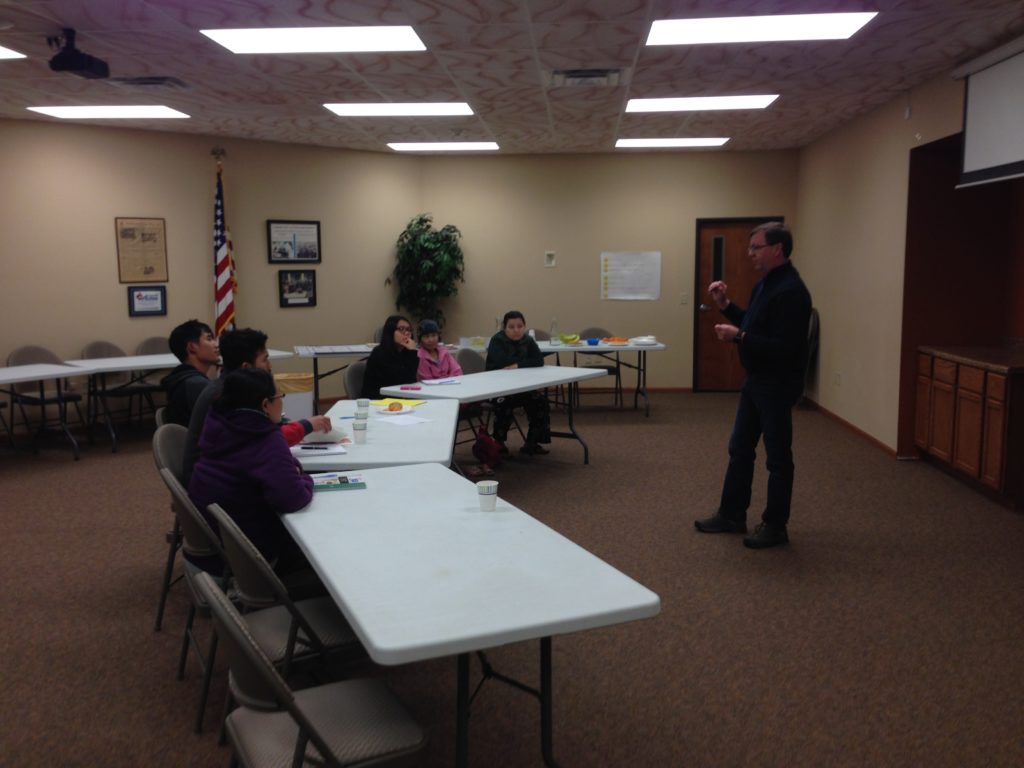 Marshall Mayor Bob Byrnes shares about his leadership positions and what he has learned from these experience in the Karen Leadership Cohort.
The KOM Marshall Office has been busy staying involved in the Marshall community. The Karen Leadership Cohort continues to meet monthly, teaching Karen community members about various leadership styles. This month, Marshall Mayor Bob Byrnes spoke at the Karen Leadership Cohort to share thoughts on what it means to lead – in his job as Director of Field Operations for the U of M Extension Service and as Mayor of Marshall. He talked about the importance of having family support in both positions and how critical it was to trust your people, listen to them, hold them accountable and to respect everyone's opinion.
Additionally, Jamie Engers-Lanners and Gail Radke from the Minnesota River Area Agency on Aging joined the Marshall Office for their regular Karen monthly meeting. They discussed options available to seniors and presented on what a care giver is. They also shared about services available for seniors, including information on nutrition, caregiving support, transportation and how to live well at home. There was conversation about how to receive help for seniors and it led to a great conversation within the assembled group.
We invite you to "like" Marshall KOM's Facebook page here to stay informed about more news from the Marshall community.