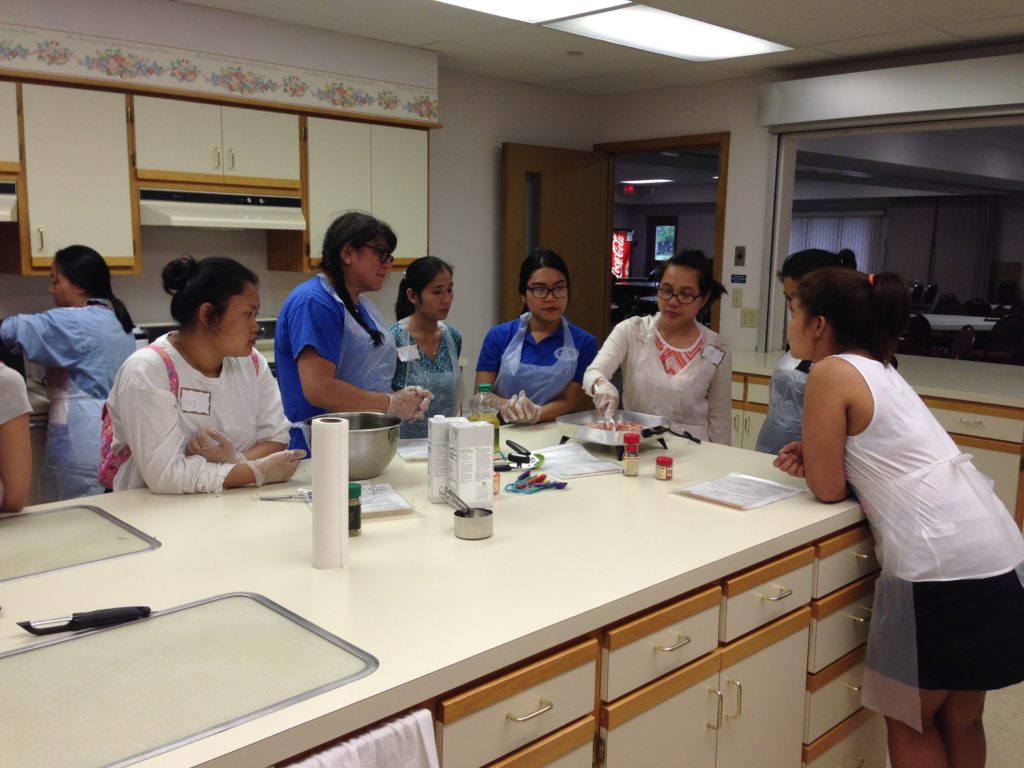 Over this past month, KOM and the local extension office of the University of Minnesota have been offering a cooking class in Marshall, and participants have loved it! The class meets every week and community members quickly filled all the available spots.
The participants learn about purchasing and preparing healthy foods they can easily make at home. During the classes, they prepare a healthy meal and then eat it together. So far, they have prepared a wide variety of foods including some delicious turkey sausage dishes. At the end of the sessions, everyone will receive a $25 gift certificate to the farmers market to help them continue to cook food that is both healthy and locally grown.
In addition to the cooking class, our Marshall office also hosted a fishing workshop at the end of June. KOM Community Educator Every Gyi and Ron Skjong, the Program Manager of KOM's Marshall Office ran the workshop with the help of a Conversation Officer from the Minnesota Department of Natural Resources. Participants were eager to learn about fishing regulations in Minnesota and were full of questions for the Conversation Officer. The workshop was a fun time for everyone involved as they learned more about fishing in Minnesota.