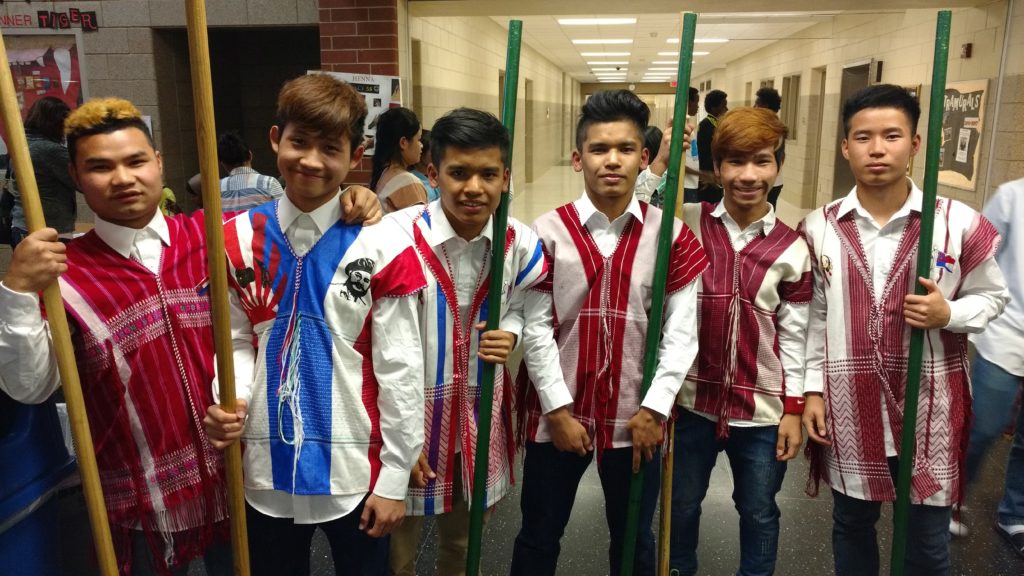 Karen youth hold the sticks they used to perform Karen bamboo dance.
During the first week of April, Karen students at Marshall High School participated in a culture event featuring Karen, Somali, Latino, and other communities. The students performed a traditional Karen bamboo dance.
We invite you to "like" Marshall KOM's Facebook page here to stay informed about more news from the Marshall community.