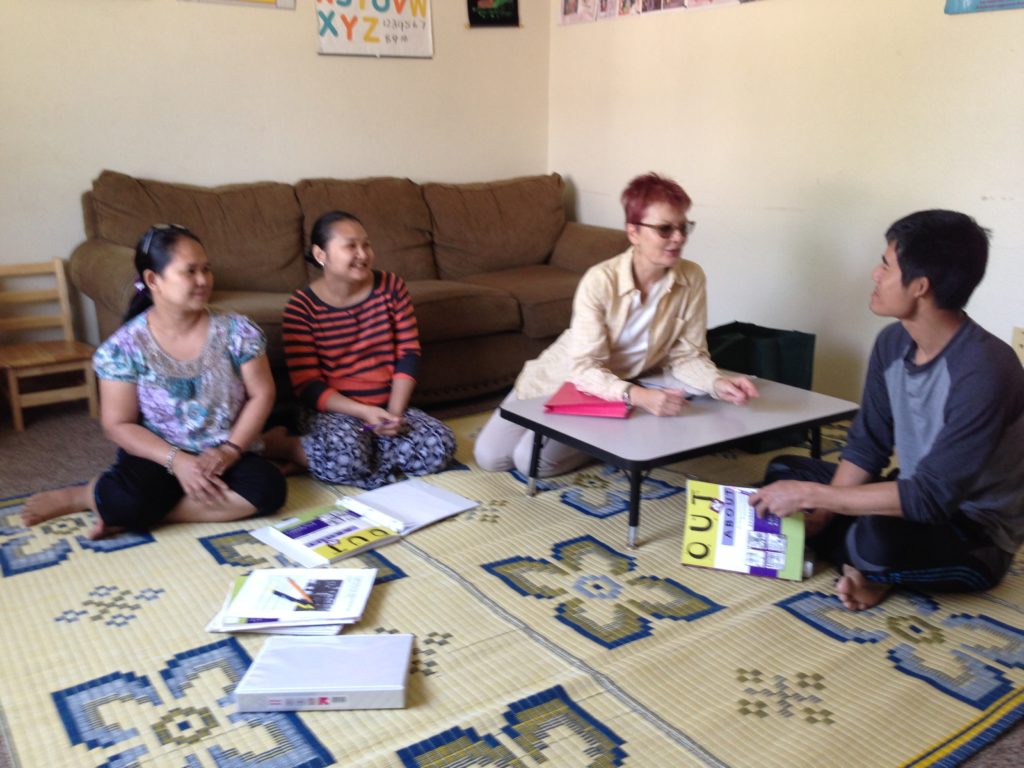 Denise Hepola (second from right) teaches English to Eh Wah Gay, Htee Tha Blau, and Plow Gay in a family's apartment. 
Denise Hepola, a retired teacher, contacted KOM's Marshall Office a few months ago with an interest in teaching English to the Karen. The Marshall Office partnered with Southwest Minnesota Literacy Volunteers in the past, and now they have a total of nine Karen adults taking English classes with Hepola weekly. Each adult was assessed for English proficiency and then the classes were formed. "We are very happy about this arrangement and consider it planting seeds for future classes," said Ron Skjong, Marshall Office Program Manager.
We invite you to "like" Marshall KOM's Facebook page here to stay informed about more news from the Marshall community.