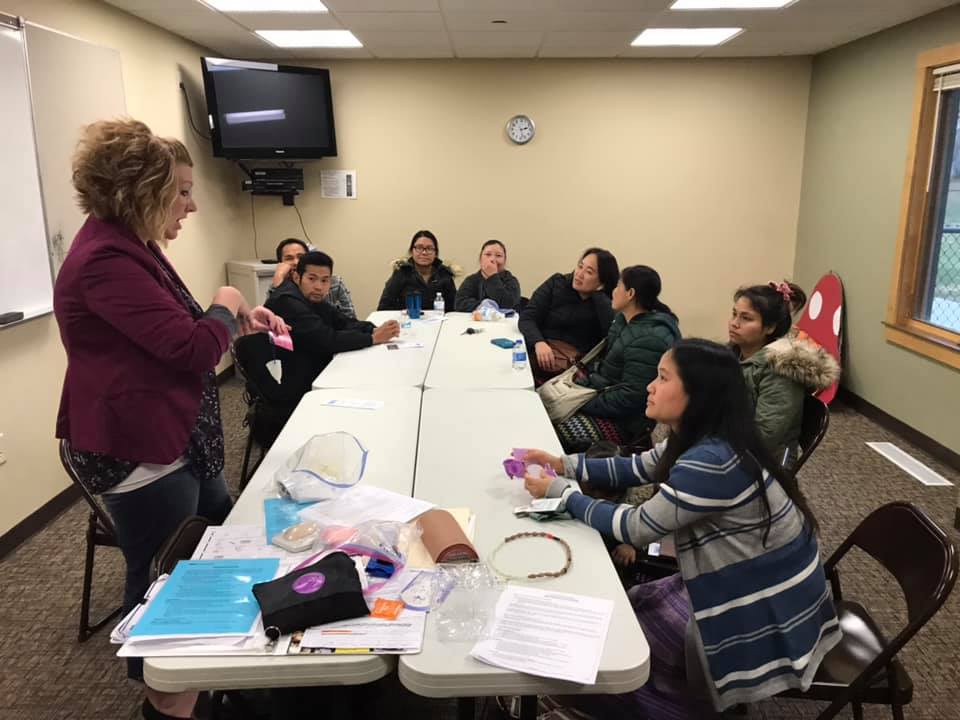 This November, the Marshall KOM Office hosted a family planning workshop and a financial literacy class for Karen individuals and families.
Many thanks to Liz Bunger of Southwestern Minnesota Opportunity Council for having a discussion with the group about the methods and importance of healthy family planning practices. The emphasis of the workshop was upon how family planning should be that – a family discussion. They also covered using safe and medically sound and approved family planning devices and methods.
We also thank Mary Burlingame of Southwest Housing Partnership for an interesting and fact filled financial literacy session focused on home buying. The class was about what it means to be a home owner, the responsibilities and rights of ownership, what taxes mean and why they exist, searching for housing and going through the closing process.
To learn more about KOM in Marshall, contact Ron Skjong, KOM Program Manager at the Marshall Office.