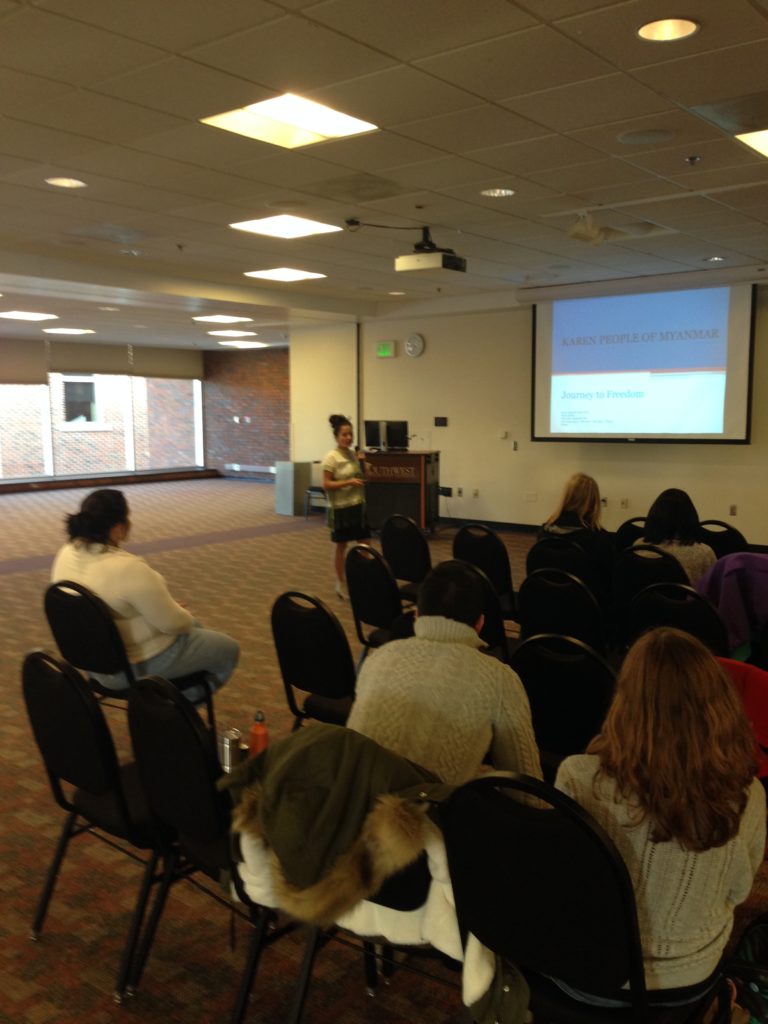 Mu Mu Aye presents on Karen culture at the Culture Shock event at SMSU.
Earlier this month, the Office of Diversity and Inclusion at Southwest Minnesota State University (SMSU held its Culture Shock event. Many of the cultural clubs on campus gave presentations featuring elements of their specific cultures and Mu Mu Aye presented on the Karen's journey through history and eventually to Minnesota. Mu Mu Aye works for Southwest Minnesota Literacy Volunteers and is a member of the Karen Leadership Cohort in Marshall. She also attends Southwest Minnesota State University. She is working hard to advance the Karen community and is passionate about education. At the presentation, there were about 20 people in attendance and she did an outstanding job of presenting the Karen story.
We invite you to "like" Marshall KOM's Facebook page here to stay informed about more news from the Marshall community.