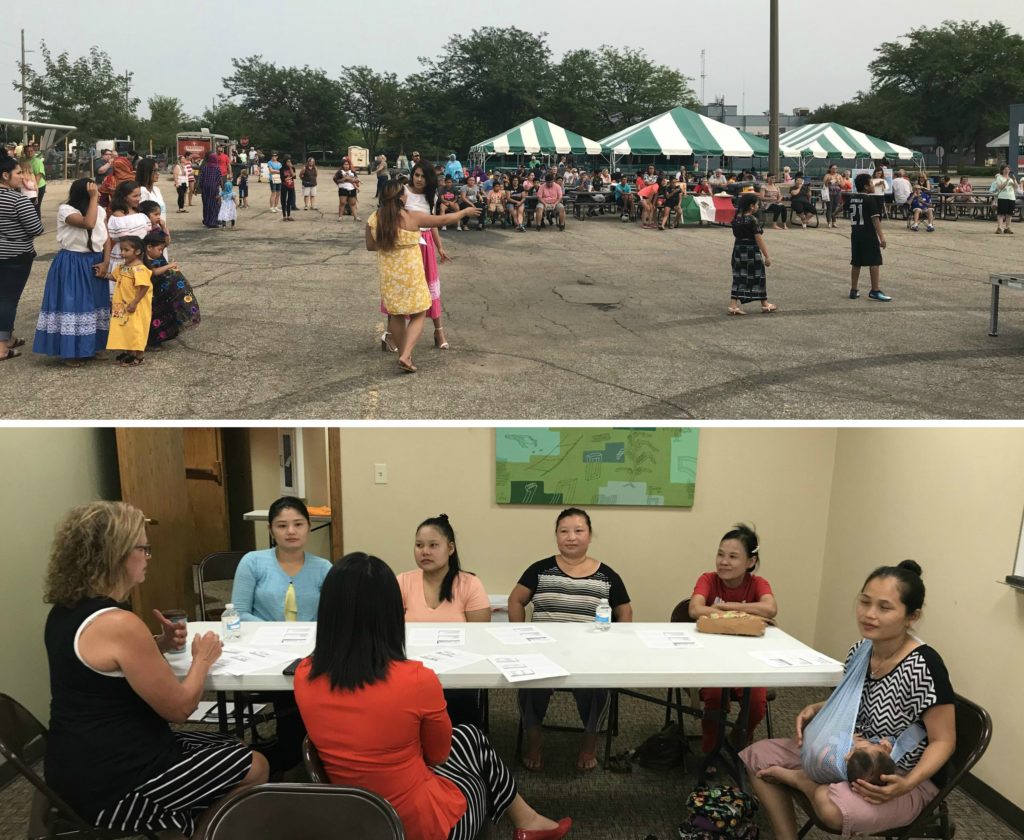 Many Karen people participated in Marshall's Sounds of Summer event this August. The event included a Culture Fest where various cultures in Marshall could come to share food, games, music and more! Activities included a piñata for children, Somali henna and singers, a Hmong cultural skit on dating, and a Hispanic band. Other than activities, many organizations at the event promoted better life styles, reading through the library, oral health and social service resources.
At the Marshall KOM Office, a representative from the Southwest Minnesota Housing Partnership came to the monthly meeting to talk about identity theft. The representative, Mary Burlingame, discussed ways to protect one's Social Security number and credit cards. In the discussion, they talked about how to check one's credit to see if someone is hacking the cards. They also talked about how to protect valuables in the home. Finally, Mary advised that it is best to have a safety deposit box to store valuable items and personal documents.
To learn more about KOM in Marshall, contact Ron Skjong.