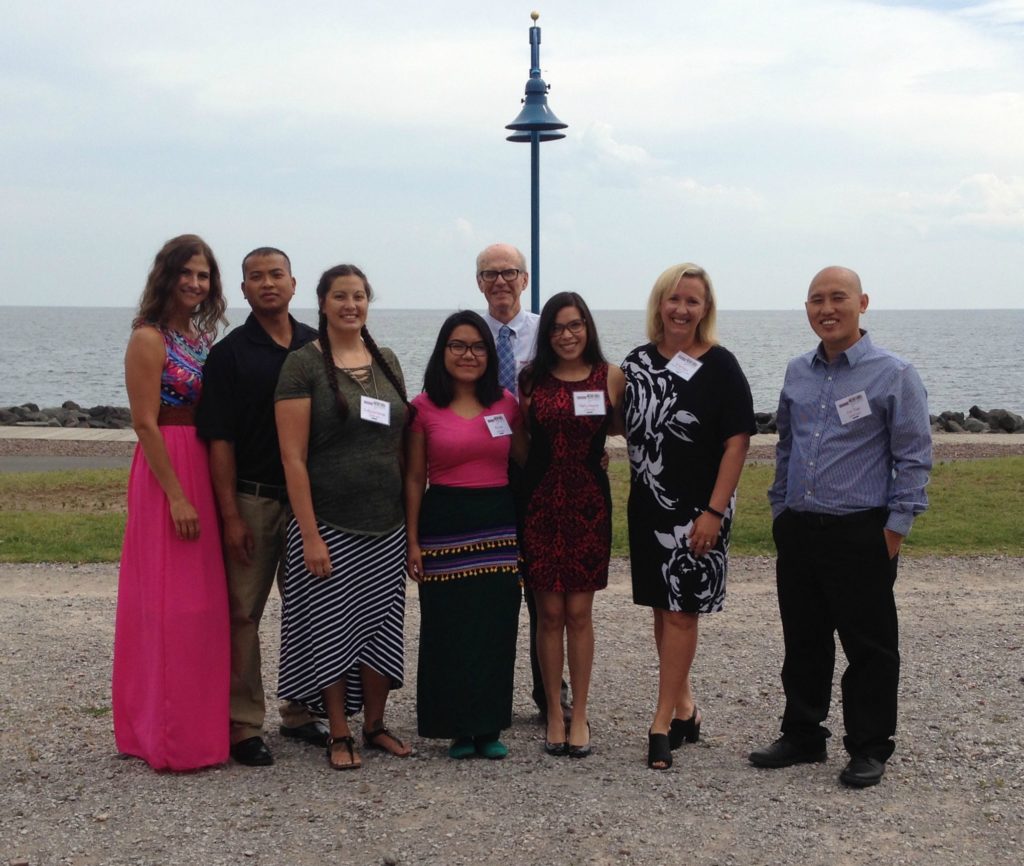 At the same time as providing services and access to resources for the Karen population in Marshall, Minnesota, the KOM staff continue to advocate for the Karen and welcome them into the community. This month, Mu Hser and Ron Skjong represented KOM at the Minnesota Workforce Council Association's annual meeting in Duluth. Towards the end of the month they had a presentation given by Supporting Hands for new mothers, and they participated in the community's Culture Fest.
At the Minnesota Workforce Council Association's annual meeting, Mu Hser and Ron Skjong were part of an eight member panel that presented to the conference on the demographic changes in Southwestern Minnesota and the opportunities and challenges of such changes.  The panel presentation consisted of cultural stories of arriving in Southwestern Minnesota along with some best practices existing in the work force environment in this part of the state.
On August 24th, Val Wagner of Supporting Hands – a Nurse/Family Partnership – presented on their services that are available for first time mothers.  Supporting Hands meets regularly with new mothers and infants until the child is two years old and instructs the new family on how to take care of themselves as new parents – medically, mentally, physically and socially.
KOM was also part of the Culture Fest – which is one event during Marshall's Sounds of Summer community celebration.  During the fest, the many cultures that live in Southwestern Minnesota and Marshall provided music, dancing, stories and information about who they are and how they arrived in this part of the state.  There was a cultural fashion show, food and many activities for children. Karen Don dancers performed and an elder played a traditional instrument for the audience. It was a wonderful event of culture sharing and community.
To see pictures from the Culture Fest, visit the Marshall Facebook page at: https://www.facebook.com/MarshallKOM/