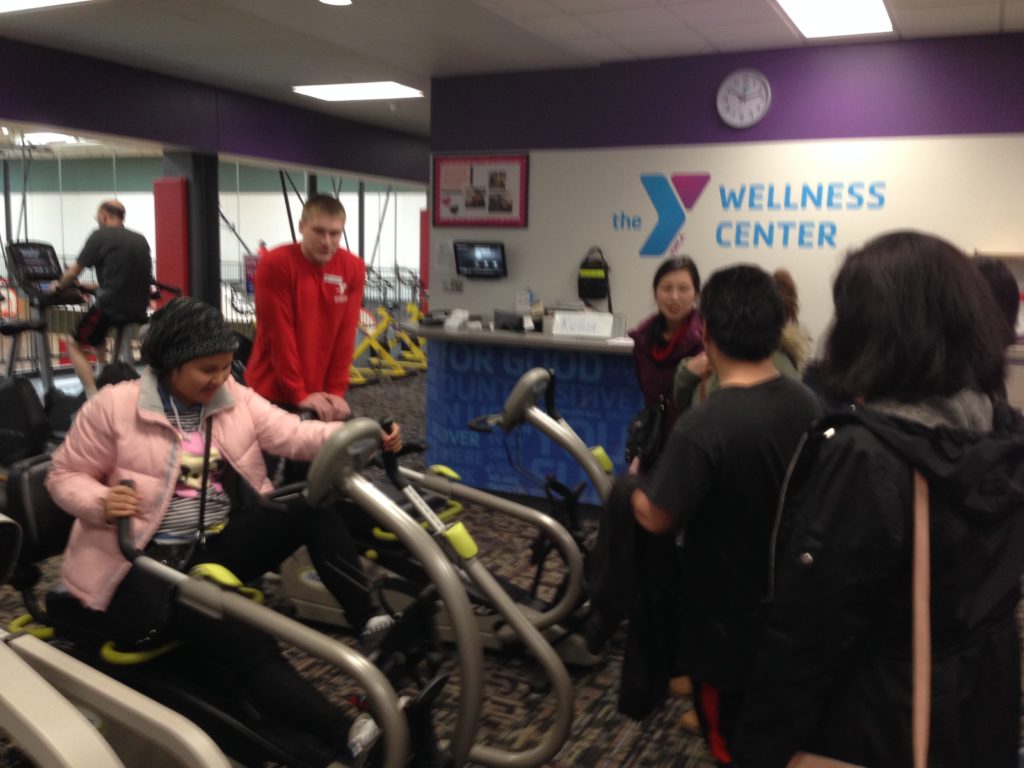 On their trip to the YMCA in February, Karen participants were able to try out some exercise equipment! KOM staff took a group to the Marshall YMCA to introduce them to their programs and learn about the health benefits of an active lifestyle. This is part of a partnership between Marshall KOM and the YMCA.
The Marshall Office is also deeply involved with the Diversity Group in Marshall. This group includes all the minorities in that area and they are in the midst of planning a cultural Earth Day Event in April, partnering with the Marshall Public Schools. They are looking at planting trees, having green discussions and having short talks by each of the cultures about how Mother Earth is important to them.
Finally, KOM in Marshall continues their regular monthly meetings where they bring in speakers to encourage cross-cultural awareness. Their lineup includes programs featuring the Department of Natural Resources, the University of Minnesota Extension service, community health education, immigration discussions and employment and housing discussions.
For more information about our Marshall Office, contact Ron Skjong.