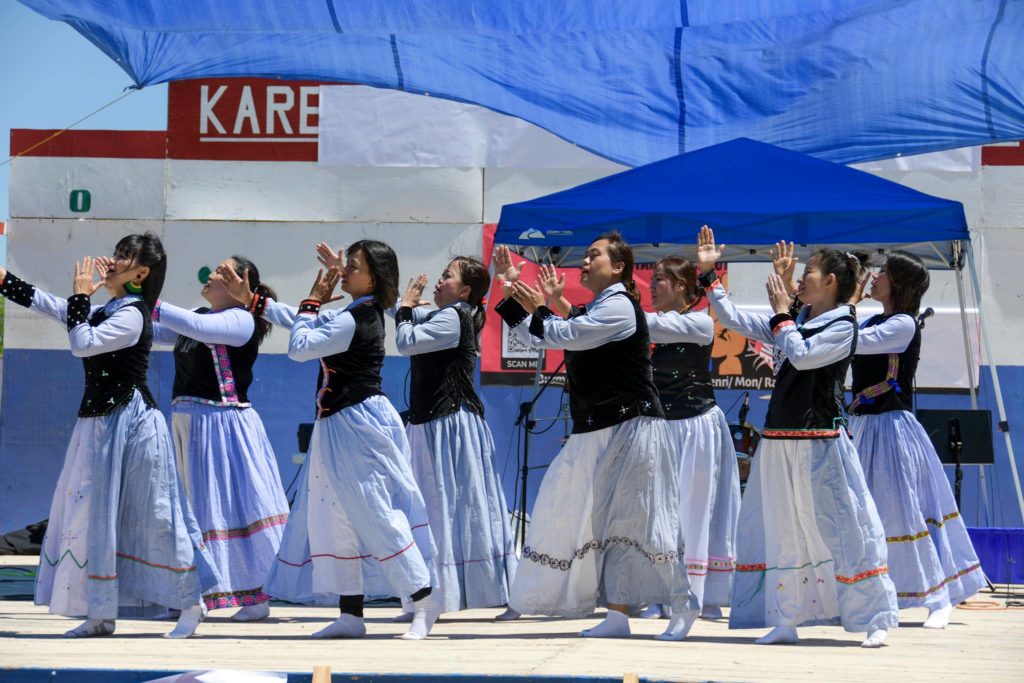 On Saturday, June 12th, the Multi Ethnic Movement for Human Rights hosted a fundraising fair to raise money for Burma's internally displaced persons and civil disobedience movement in the wake of this February's coup. 
All photos of the fundraising fair in this article were generously provided by the Multi Ethnic Movement for Human Rights. You can find more pictures from the event on their Facebook page, linked above.
Like the protest at the state capitol in March, last month's event was youth-driven, reflecting a cross-generational commitment to supporting human rights in Burma. Lasting from 11:00am to 9:00pm and located in Harris, Minnesota, the event attracted many participants from all over the state, who were excited to have the opportunity to show solidarity and do their part to make a difference.  
The event featured a variety of food vendors and activities, offering local communities a chance to celebrate coming together for an important cause. Popular activities included live music and dancing, cultural performances, and volleyball and cane ball tournaments. There were also guest speakers, including Thuzar Wint Lwin, Miss Universe Myanmar 2020, who visited Minnesota to participate in the event and advocate for the people of Burma. Many representatives of KOM were also in attendance.
Finding Hope in Community
Despite the seriousness of this cause, an atmosphere of hope and festivity was prevalent among event attendees. Friends and community members who had not been able to gather throughout the bulk of the ongoing COVID-19 pandemic were able to reunite and catch up with one another. At the same time, some participants mentioned feeling inspired by the event for being youth-driven and uniting multiple ethnic groups in support of the same movement. In addition to other event organizers, volunteers from World Youth Connect, an organization aimed at empowering and bringing together youth across cultures, helped set up the event, arrange activities, and clean up afterwards.  
Making a Difference through Fundraising Fairs and Beyond
Ultimately, the event raised a total of over $34,000. Among these funds, proceeds raised by food vendors will be donated to designated locations in Burma as determined by the vendors, while the money raised through tickets and activities will go towards food, shelter, and security for people all over Burma. The impressive amount raised, combined with the enthusiastic participation of so many attendees, speakers, performers, and guests, showcases the strength made possible through unity between multi-ethnic Minnesota communities, and the power of local solidarity movements to make a global difference.  
When it comes to making a difference, even though we are limited by what we can do from afar, there are still ways to help. If you missed the fundraising fair, donations are a great way to support people who've been affected by the ongoing unrest in Burma.
Some funds and organizations accepting donations include Mutual Aid Myanmar, the Karen Women's Organization, and the Free Burma Rangers. The Multi Ethnic Movement for Human Rights and other local advocacy groups like the Urban Village have links to other funds and events you can support on their social media pages. For more resources and ways to contribute, check out our article from this past March, "Crisis in Burma: How You Can Help."