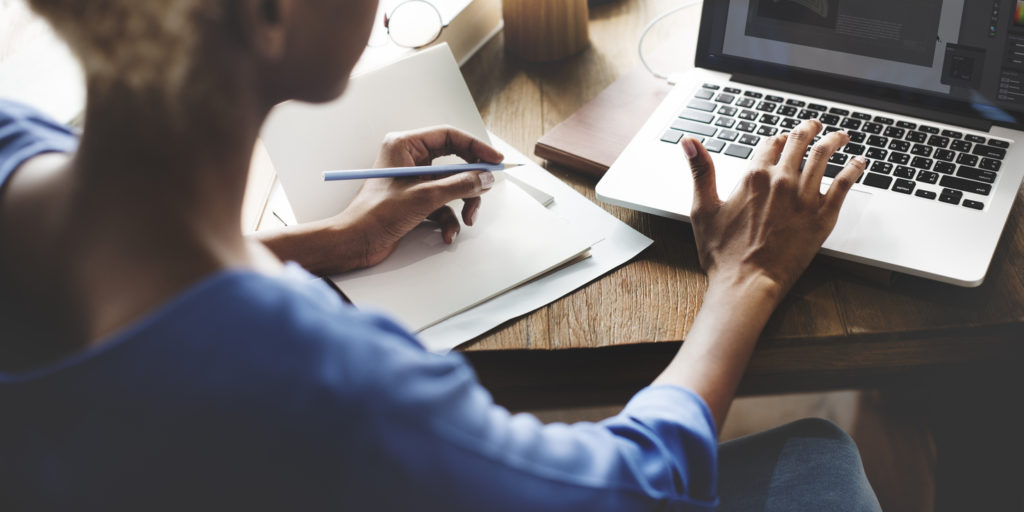 In Minnesota and the U.S. as a whole, many approaches are being taken to curb the spread of COVID-19 coronavirus. However, this may lead to concerns about various needs and services being disrupted due to closures. Here we have compiled some of the most important information relating to COVID-19 and answered some questions you might have regarding recent closures and restrictions. We will be updating this page regularly with the most recent information and resources.  
Governor's Executive Orders
Minnesota's governor, Tim Walz, has issued several executive orders surrounding COVID-19 that affect the daily life of Minnesota citizens. Here are the a few of the orders that are most relevant to most Minnesotans:  
Other orders from Governor Walz have addressed protection of Minnesota Veterans Homes, relief of regulations for motor carriers and drivers, and provision of leave for Minnesota state employees. 
Saint Paul Bridge Fund
The Bridge Fund has been approved and is taking applications from families and small businesses until Saturday, April 19. This grant provides financial relief for families and small businesses, and it is not a loan, so there is nothing to pay back. If you have questions or need help applying, City of Saint Paul staff who speak English, Hmong, Spanish, Oromo, and Karen are available at (651) 266-6565.
For more information, and a list of Bridge Fund guidelines, visit their website.
Meal Access for Children
My child doesn't have school, and I can't feed them at home. What can I do? 
All families with children enrolled in SPPS are welcome to meet the bus at their regular bus stop to receive meals. Each student will be provided a 1-week supply of meals. School bus drivers will follow their normal routes, making their normal stops and times on their designated day as follows: 
Wednesdays: Bus routes for schools with a regular 7:30 a.m. start time

 

Thursdays: Bus routes for schools with a regular 8:30 a.m. start time

 

Fridays: Bus routes for schools with a regular 9:30 a.m. start time

 
Additional meals will be available for curbside pickup at designated schools. Click here to see which schools are offering curbside meals on which days. 
Go here for information in Karen from SPPS about their COVID-19 Response Plan including:
Here is a list of restaurants located in the Twin Cities that are providing free lunches for children during the school closure. 
Here is a list of YMCA locations where families can go to pick up free food starting on March 25th. Food pick-up is available Monday – Friday from 8:30 am – 5:00 pm, and membership is not required.
What should I expect from my employer? 
Employers in Minneapolis and St. Paul must provide paid sick and safe time for all employees (1 hour of leave for every 30 hours worked). Make sure your employer is giving you the paid leave that you have earned if you need it. Additionally, if you are sick for more than two weeks, you may be able to access short-term disability insurance through your employer. Check your benefits package for details. 
Can I apply for unemployment benefits if I can't work during the COVID-19 outbreak? 
For the rest of 2020, workers who are unable to come to work due to COVID-19 are eligible to apply for unemployment benefits immediately. This includes: 
Workers who are laid off permanently

 

Workers who are told not to come to work by their employer

 

Workers who are ordered to self-isolate or quarantine by a doctor

 

Workers who must stay home to take care of children whose schools have closed

 
Anyone who is found eligible for unemployment benefits will be able to request benefits immediately.  
You can apply for unemployment benefits online or over the phone (651-296-3644). Minnesota is adding 50 personnel to the Unemployment Insurance  phone bank and offering phone support on Sunday in addition to normal Monday-Friday hours. KOM on-call staff are also available to assist you with this process over the phone. 
I'm a temporary employee. Does this still apply to me? 
Temporary employees are typically not eligible for unemployment benefits, but it is unclear if this applies to workers affected by COVID-19. It may still be worthwhile to apply. 
Economic Impact Payments
The IRS is sending out Economic Impact Payments to eligible individuals and couples to help combat the negative financial impact of COVID-19. Here's what you need to know:
Eligible individuals with a gross income of up to $75,000 will receive a $1,200 check from the IRS.

Students and other young adults over 17 who can be claimed as dependents are not eligible.

Eligible married couples who filed jointly with a gross income of up to $150,000 will receive $2,400.
Parents will receive $500 for each eligible child under age 17.
If you filed a tax return in 2018 or 2019, you do not need to do anything to receive your payment. The IRS will use your tax return information to calculate and automatically send payments to all eligible individuals.
If you have not filed a tax return for 2018 or 2019, do so as soon as possible.
If you don't normally file a tax return, but are eligible to receive payment, visit IRS.gov and look for "Non-Filers: Enter Payment Info Here." You will be asked to provide basic personal information which will help the IRS confirm your eligibility and send you a payment.
Will my landlord still make repairs during the outbreak? 
Yes, landlords must still make repairs as required under Minnesota law. 
I can't pay my utility bill since I'm out of work. Will my utilities be shut off? 
Water, gas, and electric utilities will not be shut off due to nonpayment during the COVID-19 outbreak. However, you are still expected to pay utility bills. Landlords can collect on any unpaid amounts in the future. 
Xcel Energy will not disconnect service to any residential customers until further notice. Contact them directly to arrange an alternative payment plan if you are unable to pay a bill.  
AT&T, Verizon, and Sprint will not terminate services if a customer is unable to pay a bill due to COVID-19 complications. They will also waive any late payment fees that are incurred as a result of COVID-19.  If you have any other carrier, contact them directly for information on their policies. 
Is my tap water still safe to drink? 
Yes. St. Paul Regional Water Services effectively treats water for all water-borne viruses, including COVID-19. There is no need to avoid tap water. 
COVID-19 Testing & Treatment
I think I have COVID-19. What should I do? 
If you are showing symptoms of COVID-19, it is recommended that you stay home and notify your healthcare provider. There is currently limited testing available, so you may not be able to receive a test. 
Does my insurance cover COVID-19 testing? 
All major carriers have agreed to cover the cost of the COVID-19 test, including MNCRE recipients. 
I don't have insurance. What can I do?  
MNsure is offering a special enrollment period from March 23 – April 21 for qualified individuals who currently do not have health insurance. Many of our on-call KOM staff are certified MNsure navigators and can help you apply. (MNsure special enrollment period flyer in Karen)
Minnesota has also approved $200 million in funding for clinics and hospitals. The grant stipulates that these clinics and hospitals cannot charge the uninsured for COVID-19 testing. 
Where are COVID-19 patients being treated? 
M Health Fairview is converting Bethesda Hospital, a long-term care hospital in St. Paul, into a facility to care for COVID-19 patients. It will transfer its current patients to other facilities and reconfigure as a care site for acutely ill COVID-19 patients. 
Scams
The Minnesota Attorney General has warned the public of new scams that take advantage of fears surrounding the COVID-19 outbreak. These include: 
Selling testing kits or cures online 

 

Sending malware via email that appears to be related to COVID-19 

 

Setting up fake charities to collect donations for COVID-19 patients

 
Be careful and always consider the reliability of where you are getting your information. Do not give personal information or money to people you do not know. 
Public Assistance
Ramsey County is currently not accepting in-person appointments. Clients will need to submit forms over the phone or online. KOM staff are available to support you over the phone.  
If you need to schedule an appointment or speak with your financial worker, please call 651-266-4444. For questions regarding Ramsey County METS Medical Assistance cases, call 651-266-3870. 
Remember, our staff are available on-call Monday through Friday 9:00am – 5:00pm to help answer your questions and connect you to services.