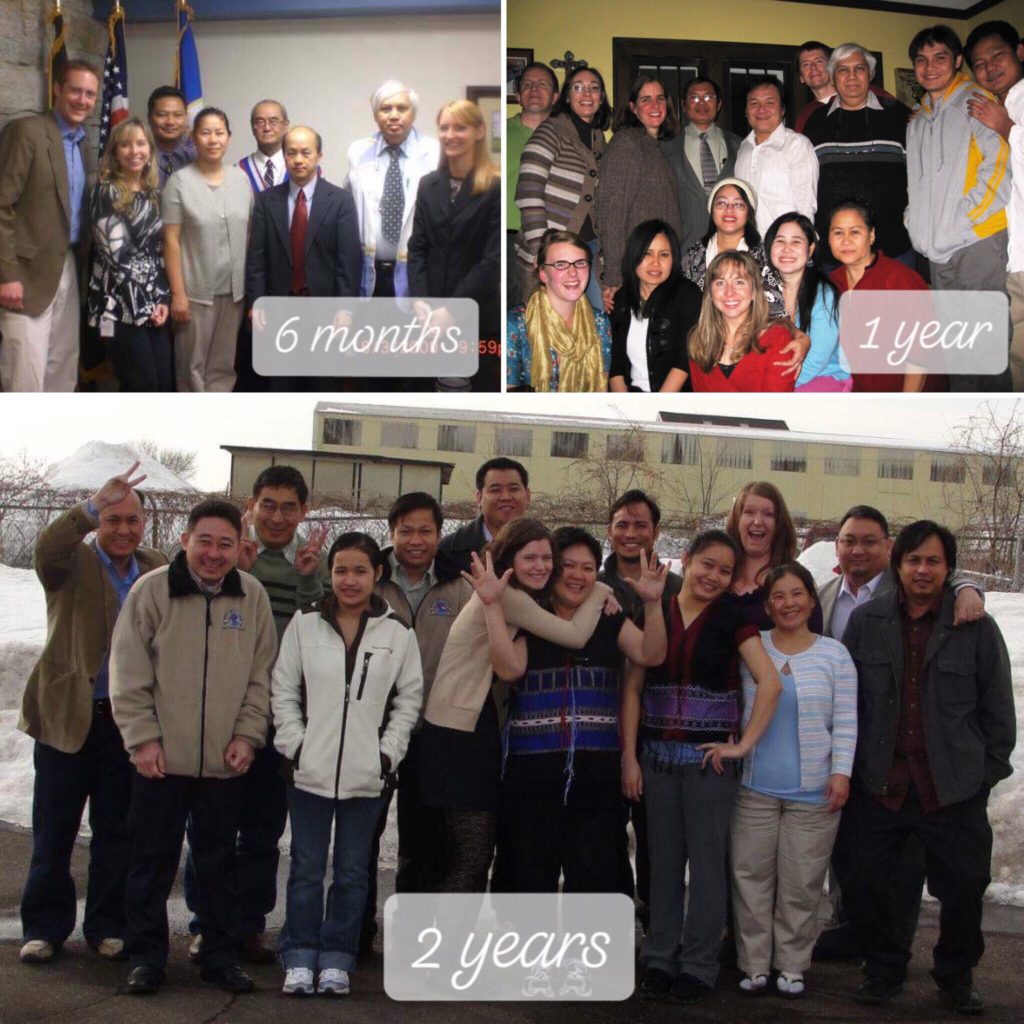 Recognize anyone? These photos are from the early years of KOM, from 2008 to 2011, including founding board members and staff.
As some of you may know, KOM received its nonprofit 501(c)(3) status on December 30, 2008. However, the process to become a nonprofit organization started a while before that, when community leaders realized that they needed a social service organization focused on the Karen. With help from Vietnamese Social Services (VSS), members of the Karen Community of Minnesota (KCM) and others began working together to build a Karen-led social service organization. Read more details about the process leading up to the founding of KOM in the History of KOM section.
Morrison Johnny, a current Program Manager at KOM, was part of the planning and early building of the Karen Organization of Minnesota. He said about that time, "The vision of the leaders in KCM included three main things:
education for all Karen people, including adults and youth;
to build community through establishing churches, temples, and other places for community to gather; and,
to help each other through social services.
For the last piece of the vision, we knew we needed an organization. People were arriving by the hundreds. They were going to need help with housing, transportation, interpreting, and so much more that we wouldn't be able to handle with just a few volunteers. So we talked with VSS, and we talked with Pastor Bill from First Baptist Church, and we started to roll it out and make it happen."
By 2009, there were 3,000 Karen people living in Minnesota. In that year, KOM received its first grant funding from Refugee Social Services, Refugee Employment Services, and the Office of Refugee Resettlement. Wilfred Tun Baw also started as the first Executive Director of the Karen Organization of Minnesota. Morrison Johnny said that when KOM started, there were only 4 staff, and they had about 50-60 people coming into their office every day for services.
In 2010, Chong Bee Vang became the new Executive Director, coming from World Relief Minnesota (now Arrive Ministries), and Wilfred Tun Baw took on a social service position.
KOM continued to grow rapidly, with the caution of 'we should slow down', written in multiple board meeting notes over the early years. However, as the Karen community continued to grow in Minnesota, KOM didn't show signs of slowing down. In 2011, they started their first youth program, with about 5 youth program staff (Eh Tah Khu, our current Co-Executive Director, was one of them).
By 2011, the Karen community in Minnesota reached a total of over 5,000, and in the next few years it would double.
Keep following our stories in these next few weeks to hear more about KOM over the years!
Join us on October 25th for our 10th Anniversary Gala to hear more about our journey over the past decade and to support us in moving forward into the next 10 years!