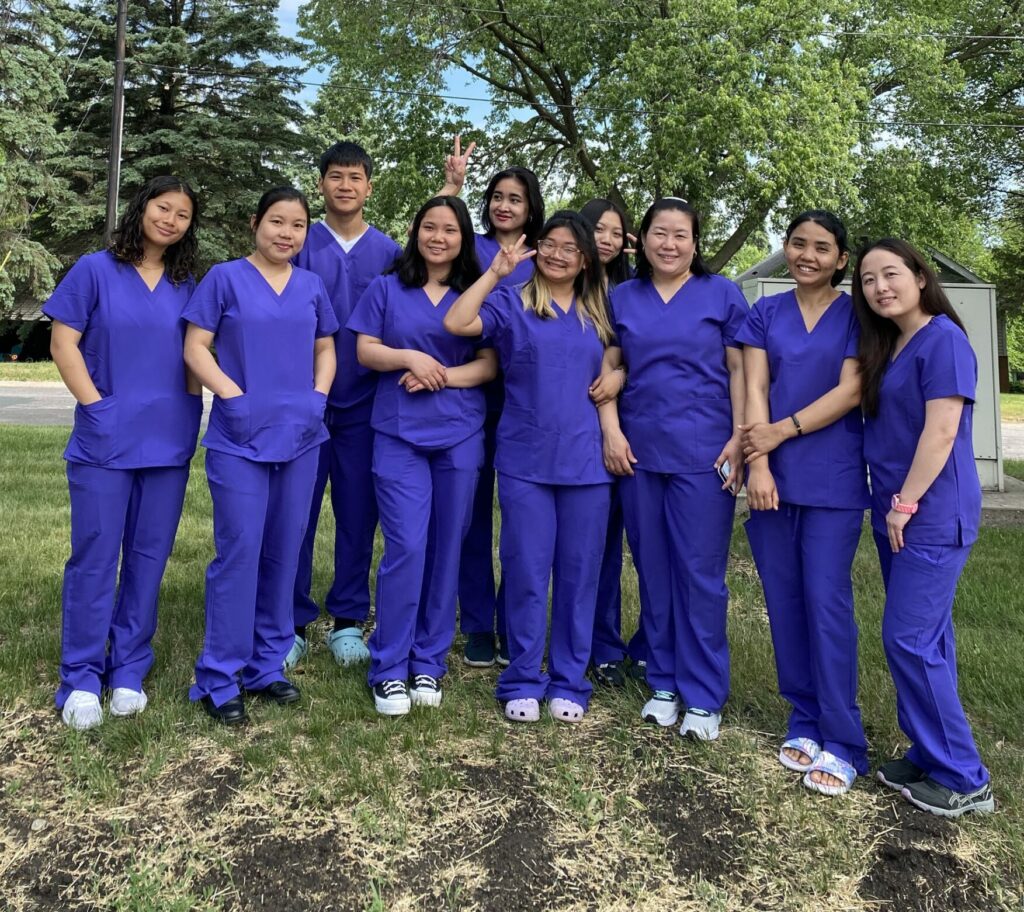 The CNA students this Spring have shown great dedication and strong work ethic throughout the course, both in classroom lectures and during practical sessions. It is worth noting that the student's hard work and dedication have paid off – over 90 percent of the students passed their exams!
When reflecting on the student's achievements, Career Development Counselor Eh Hset Paw had this to say: 'They all worked hard and kept persisting to pass their exam. Most of them passed their exam and are now in the process of looking for jobs. It was nice getting to work with them.'
Starting in April, we were happy to have a few new volunteer tutors come on board. The volunteers helped students in the classroom with their assignments, as well as with extra test prep. Both with backgrounds in the healthcare field, their understanding of terminology and practical applications made a huge difference.
KOM'S CNA Program
KOM's CNA program is a 13-week course that provides students with the necessary skills and knowledge to become qualified and compassionate Certified Nursing Assistants. The course curriculum ensures that students receive a well-rounded education. Upon successful completion of the course, graduates will be prepared to take the state certification exam and begin their careers in the healthcare field.
Congratulations to the students on their successful completion of the CNA certification exam. It is an incredibly great accomplishment. Wishing them all the best as they move forward in the healthcare industry.
The CNA (Certified Nursing Assistant) class is in partnership with the Roseville Adult Learning Center for individuals who are interested in becoming CNAs. The CNA program is currently not accepting students. If you are interested in future training please fill out this Career Trainings Interest Form.