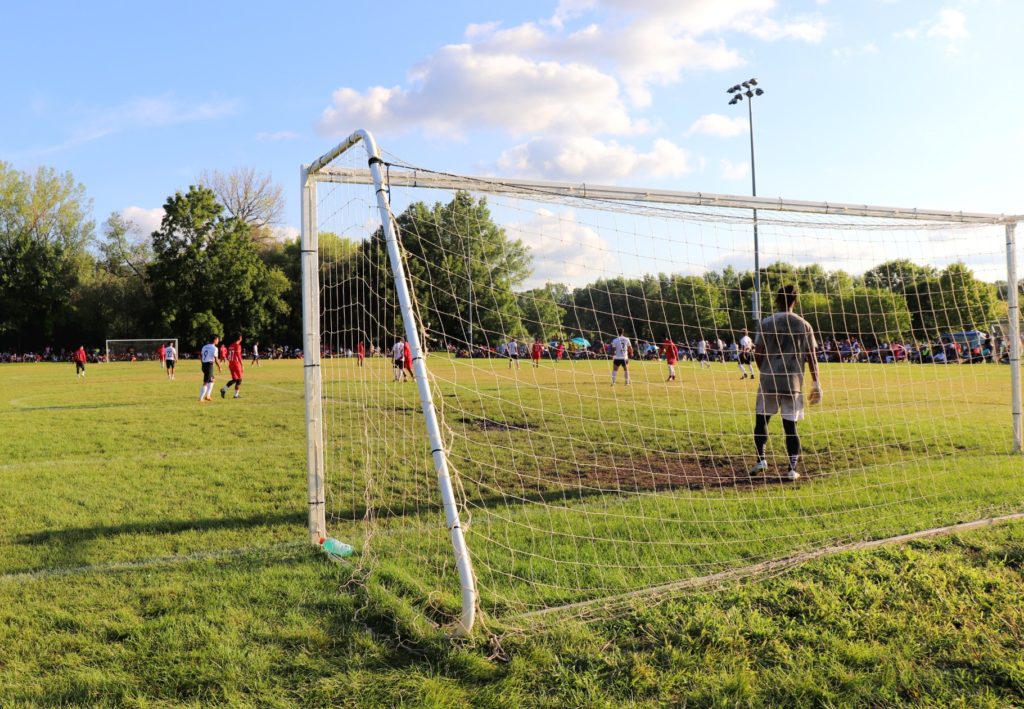 On August 10th-11th, the community gathered together at North Hazelwood Park to celebrate Karen Martyr's Day to commemorate fallen leaders and soldiers, Karen history, and Karen culture.  
This year's event marked the first time that the Karen Organization of Minnesota and Karen Community of Minnesota have collaborated with national leaders in the Karen Organization of America. More than 8,000 people came from many states to join with Minnesota's Karen community for this important holiday.
The event began Saturday morning with an opening ceremony. As part of the ceremony, many honored guests spoke including Major General Ner Dah Mya, who was visiting from Karen State in Burma, Saint Paul Public Schools Superintendent Joe Gothard, and School Board Member Jon Schumacher.
Afterwards, the crowd separated. Many gathered around the individual fields at the park to enjoy the different tournaments, while others wandered the marketplace for food, clothes, art and other interesting trinkets. Community members also visited an exhibit sponsored by KOA that was dedicated to Karen history. Later that day, some folks headed over to The Urban Village for a gallery event to showcase Karen artwork.
KOM, KCM, and KOA would like to give a special thanks to our sponsors for making this event possible. 
Sponsors:  
Blue Cross and Blue Shield of Minnesota 
Brightstone Adult Day Care 
Elder Care Day Service 
Hope Community Academy 
Samah Home Health Care 
We want to congratulate all of the winners of the various sports tournaments, and all of the teams who participated. The tournaments included women's soccer and volleyball, and men's soccer, volleyball, and caneball.
This year, the organizers also introduced new and exciting raffle ticket prizes:
1st prize won a brand new 2019 Toyota Yaris Sedan 
2nd prize won a gold necklace (5 winners) 
3rd prize won an I-phone and a Samsung Galaxy (10 winners) 
---
Thank you all for coming out and celebrating Karen Martyr's Day with us.
For more photos from the event, including tournament winners and speakers from the main ceremony, visit KOA's Facebook page and our photo album on KOM's Facebook page.
To keep in touch with our upcoming events like us on Facebook and follow us on Instagram.