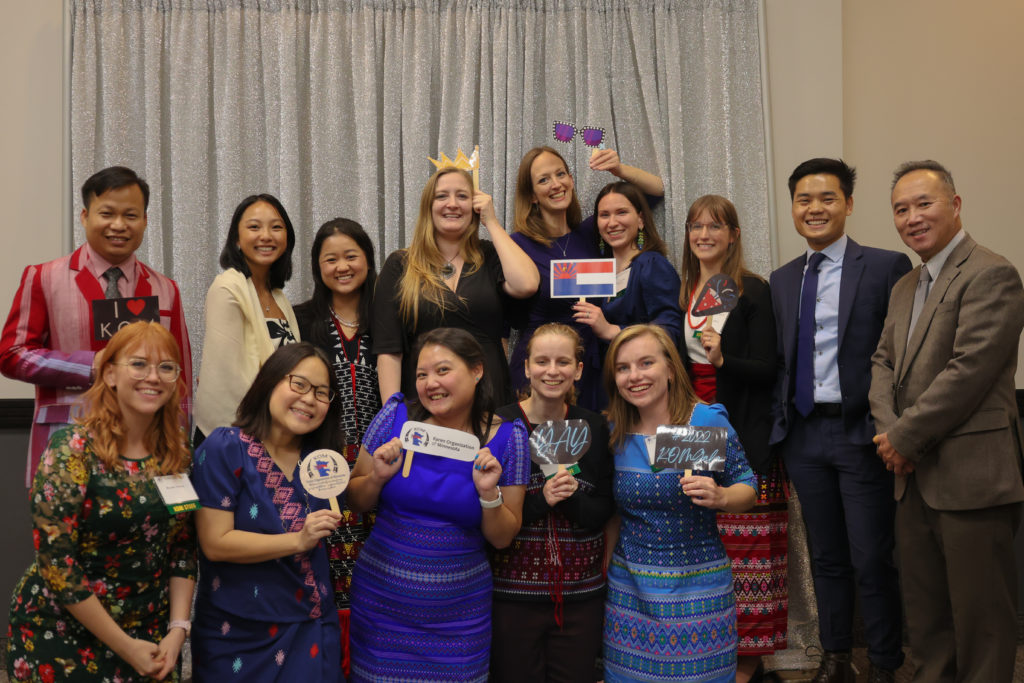 Last Thursday, November 3, we reunited for our annual KOM Gala. KOM has invested in the lives of the Twin Cities' Karen community over the past 13 years, and our annual gala is the perfect place to celebrate that!
We are incredibly grateful for everyone who participated and joined the celebration. In total, we had over 270 guests join us. It was a joyous reunion with friends after spending the last two years online. 
Through our sponsors, attendees, raffle ticket sales, and generous gifts, we are excited to announce that we raised over $16,000! These funds will help us continue and expand our work, especially our youth leadership and youth chemical health programs highlighted at the gala.
Our annual gala would not be possible without our amazing sponsors! Our gold sponsors this year were Japs-Olson, M Health Fairview, and Jody Baber State Farm Agency. We had several silvers sponsors this year: BIX Produce, Home Sellers, Intek Plastics, and Metropolitan State University. Additionally, thanks to our bronze sponsors Bethesda Family Medicine Clinic, Lexdan Auto, SKD Auto Tek, and our 11 table sponsors.
Speakers
We were delighted to have Youth Leaders Kaw Kay Htoo and Shem Paw share their stories at the Gala.
Kaw Kay Htoo successfully completed What's Next and is currently in the Youth Leader Fellowship. She is in her second year at Saint Paul College. Kaw Kay Htoo has also just started her internship at KOM in the Community Health Department. 
After completing the What's Next program, Shem Paw transitioned into the Youth Leader Fellowship. She is currently attending Harding High School and is part of the new Youth Advisory Team for KOM's after-school programs. 
Additionally, we watched a video from Moo Paw. Moo Paw shares about her son, Gay Ler Soe. She found out a few months ago that he began using drugs. Moo Paw was heartbroken. Fortunately, they were referred to KOM and received assistance from the Youth Case Manager Mar Htay. Moo Paw is incredibly grateful to KOM for providing services to help Gay Ler Soe stop using drugs and go back to school. Watch the full video below:
Music
Jam Moo & Poe Htoo shared some lovely traditional Karen horn and drum with the crowd. It was an honor to hear their beautiful music.
Eh Tah Khu, KOM's Co-Executive Director, wrote the song "Our Journey of Suffering" for the gala. The song was performed by Eh Tah Khu himself, along with a group of well-known singers in the Karen community. He was joined on stage by Eh Ler Tha, Eh Wah, Htar Law Eh, Rebeca Paw Moo, Titer Haw Min, and Solomon King.  Read the lyrics in both Karen and English here. 
Thanks to everyone who made our 2022 Gala a success! We look forward to seeing you at more events in the future.