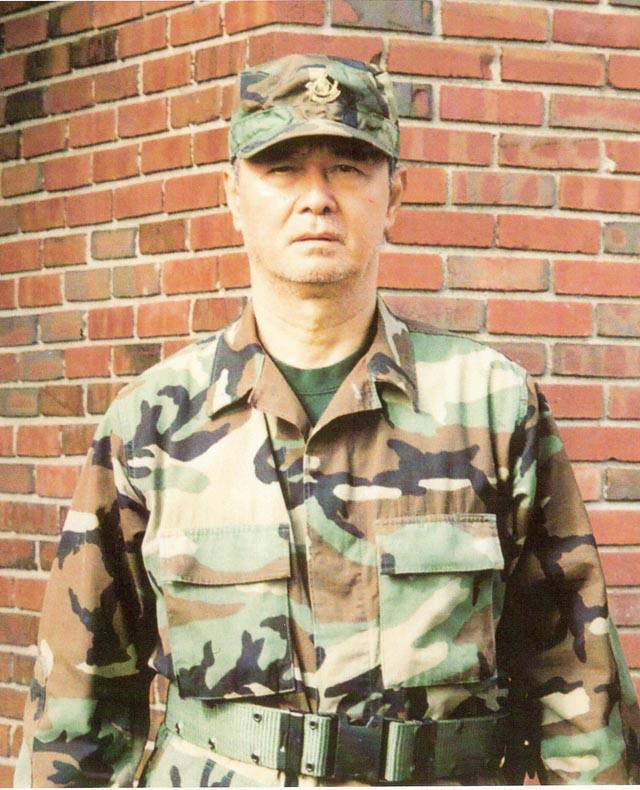 We, the Karen Organization of Minnesota would like to honor the late Mahn Robert Ba Zan, also known as Pu Ki Doh for his lifetime of dedication to the Karen people in Minnesota, Burma, Thailand, the United States of America and elsewhere.
We owe the creation of our organization to the vision and work of Mahn Robert Ba Zan. He established the Karen Community of Minnesota (KCM) in the early 2000s, and the Karen Organization of Minnesota was formed out of KCM to provide social services to the Karen and other refugees from Burma. He has been a leader in organizing Karen community groups and events, such as Karen New Year, Karen National Day and Martyr's Day in Minnesota and other states.
"Without him, our community would not be growing this way. It is because of him that we have a clear vision and mission," said Morrison Johnny, Program Manager at KOM. "He never thought about himself, always about the community. He had three main goals for the Karen community: 1. For all Karen to access higher education, 2. To build Karen community in the U.S. and around the world, 3. To teach Karen to be responsible, to know their rights and responsibilities, and for Karen to help each other and not fight."
Nay Htoo, Chairperson of the Karen Community of Minnesota (KCM), wrote that he had known Mahn Robert Ba Zan since 1998 when they met in Bangkok, Thailand. "He was a role model in so many ways, in his personal life, his work, his attitude, his perspective and the way he spoke. He was someone who loved his people and spent his whole life dedicated to them. It was because of his ideas and actions that many Karen people started to think about resettling to other countries seeking freedom and safety." Nay Htoo wrote that Mahn Robert Ba Zan saw that as refugees, we could hardly help each other, but now we have more ability and resources to do so.
"I never heard him say that he wanted to quit working for his people. I always heard him say that as long as he was alive, he wanted to go back and work for them."
"Before he passed away, he could no longer make a sound when he tried to speak, so he wasn't able to give his family any last words. I think that the words he would have left with us would be to not forget our people, to love our people, to work for our community as much as we can, and to live in peace and unity. Mahn Robert Ba Zan is someone I will never forget, his words and teaching stay alive in our hearts forever," wrote Nay Htoo.
Nay Htoo's letter as written in S'gaw Karen:
Mahn Robert Ba Zan's Biography in English (as written by his family)
The late honored Karen national leader, Mahn Robert Ba Zan, also known as Pukidoh, was born on November 27th, 1941 to his father, Mahn Ba Zan, former Chairperson of the Karen National Union (KNU), and mother Naw Kyi Kyi. He was the oldest of six siblings. In 1958, he graduated from Naw-yo-hta high school run by the government of Kawthoolei. In 1960, he graduated again from high school in Rangoon.
When he studied at high school, Mahn Robert Ba Zan was a member of the Rangoon District Student Union. After the military led by Bo Nay Win forcibly took power, he bravely stood up to confront the military junta in the legal fold. Pukidoh a.k.a Mahn Robert Ba Zan was elected to be in charge of the Youth Department of the All Burma Karen Organization (ABKO) and actively got involved with confronting the military junta. Moreover, in 1964 he decided to revolt agains the junta by joining the Karen People's Liberation Army (KPLA) in Batallion II at Irrawaddy Delta, also known as West Kawthoolei.
In 1967, Mahn Robert Ba Zan was promoted to Major when he officially became the political lead of that batallion. After that, when he got to East Kawthoolei he gradually became Column Commander, Strategic Commander and Vice-batallion Commander of Brigades I, 4 and 6. He also led the Democratic Alliance of Burma when he was posted at Manerplau headquarters.
Mahn Robert Ba Zan later transformed a strategy from armed struggle to non-violence in order to recruit newer generations to study abroad in the third countires. To accomplish his goals and dreams, he established the Karen Solidarity Organization (KSO) in 1997 in Bangkok, Thailand. Due to the deviation from armed struggle he was opposed and confronted by some leaders of the KNU. However, he pressed on to achieve and implement his political belief. He sought ways to the third countries and then immigrated to the United States of America with his family members in August, 2000.
Later on, to create a smooth transition for families who came to Saint Paul, Minnesota, he advocated and established the Karen Community of Minnesota (KCM) in 2002-2003. He also went to other states and advocated for community development. He also travelled to refugee camps, Canada, Malaysia and Thailand, ceaselessly working to gain unity of the Karen people.
Moreover, he closely educated splinter groups of Karen to be united under one Karen national flag. In the end of his life, Mahn Robert Ba Zan (Pukidoh) passed away due to lung cancer on May 11, 2018 at 11:20am in his residence in Saint Paul, MN.
Mahn Robert Ba Zan's Biography in S'gaw Karen (as written by his family)
Mahn Robert Ba Zan brief bio in Karen (PDF copy)
Please consider supporting his family by assisting with memorial costs as they wish to honor their late husband, father, brother, uncle, grandfather and great grandfather. You can make a contribution here or share it with others who wish to contribute.
Ta blut doh ma law (Thank you very much)
Watch a video of Mahn Robert Ba Zan's speech at the 2756 Karen New Year here (December 2016 in St. Paul, MN).