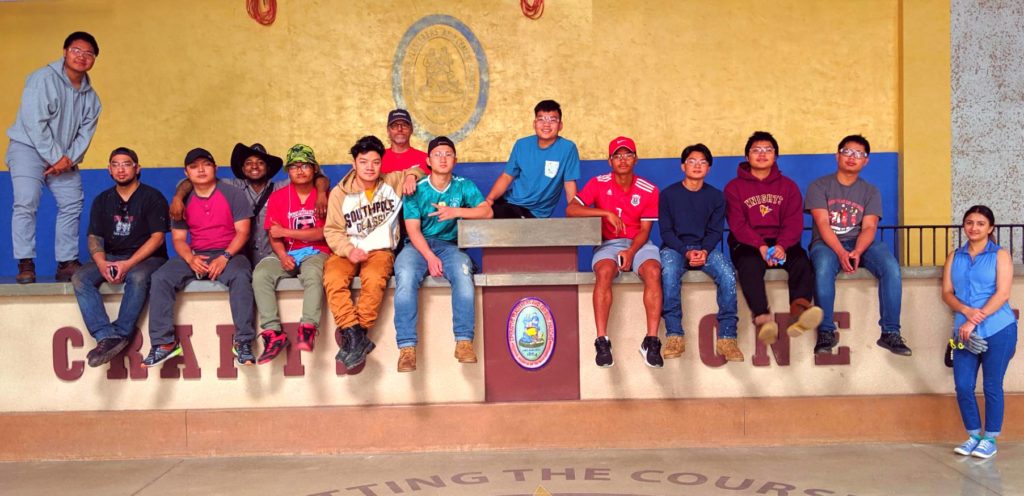 Every refugee has their own unique story. Whatever their reasons, they have been forced to leave their homes because it was and, for some, still is unsafe for them to return. 
        Refugees coming to the United States hoping to be accepted by the people and to have a permanent place to call their home. With them, they bring new opportunities, new ideas, diversity and revenue to the local city and state they reside in.  
The idea that refugees take jobs and opportunities away from citizens is a false statement. On the contrary, Minnesota needs more immigrants and refugees to be able to meet the job demands.  Without them, employers struggle to find enough employees to fill their available positions.
When they first arrive, many refugees take jobs that don't require them to be proficient in speaking the language of the country they resettle in. They are often jobs in factories, cleaning, restaurants, construction, and other laborious positions.
As refugees gain work experience and education, nonprofit organizations like KOM offer classes in construction, soldering, CNA  and interpreter training to help them move into higher-skilled careers.   
Aside from filling gaps in the job market, refugees also bring more employment as some of them go on to be entrepreneurs.  
With successful employment, they contribute to their economy through their purchases and their payment of state, local and federal taxes. 
Lastly, refugees also bring diversity to their communities. Diversity allows for the reduction of discrimination, the discovery of new ideas and innovations which allows progression to occur.
More importantly, as an appreciation to the community that accepted them, many refugees go on to give back to the community through their work. 
 Hsaw Daw Mu, a parent-student connector for Marshall Public Schools, serves as an informant to his community to help them understand and navigate the public school system.  He has helped many families during his time of service and was awarded with the Civic Engagement Leadership award in 2017. 
Paw Wah Toe, co-director of the Karen Chemical Dependency Collaboration, also received the Civic Engagement Leadership award in 2017 for her efforts of ending drugs and alcohol use within the Karen community.  
 Tu Lor Eh Paw, a student at Bethel University, looks to change her classmates' and her community's views on refugees by sharing her story. She also serves as a mentor for young refugees through the Dream Refugee mentorship program. 
There is a beneficial reciprocity when it comes to accepting refugees, both for them and the community they live in.  
Unfortunately, last year was Minnesota's lowest acceptance rate of refugees. The numbers are expected to decrease in the years to come under the current administration. 
This is a challenge, especially for families awaiting loved ones to join them here in the U.S.  
However, the vibrant refugee community we have here in Minnesota continues to grow as families grow and as people first settled in other states move to Minnesota.  
Here at KOM, we continue to adapt to support the community's development, challenges, and growth. We have seen many changes in this past decade, and we hope that our friends and neighbors here in Minnesota will continue to partner with us as we look forward to the possibilities ahead. 
Check out Karen Owned Businesses Here 
Check out KOM's Employment Programs Here 
Check out how you can support KOM Here