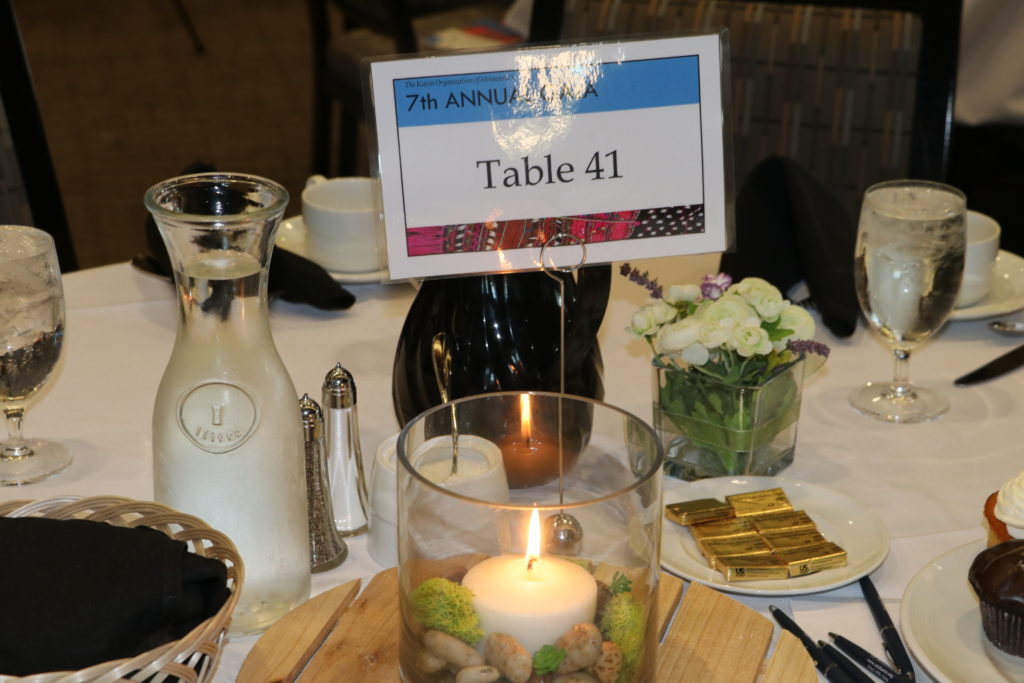 Our 7th Annual Gala was a huge success! We were at a new location, due to reaching capacity last year, and had over 340 attendees who came to show their support for refugees from Burma. This year, we were in the James B. Woulfe Alumni Hall at the University of Saint Thomas.
We want to thank everyone who attended, whether as KOM partners, community leaders, churches, clients, friends or family. We couldn't do it without you! This year we had 28 total sponsors, 3 of those being gold level sponsors, which were HealthEast and Fairview, Japs-Olson Company and United Home Health Care, Inc. We also had 5 silver sponsors and 20 bronze sponsors.
Our Keynote speakers from the Karen Chemical Dependency Collaborative gave a wonderful overview of what they have been doing to provide culturally appropriate and relevant services and resources to members of the community who are dealing with addiction.
Lastly, we want to highlight the amazing don dance performed by youth from our youth program. Their performance added entertainment and culture to the event. We know they have worked very hard, and we want to commend them for getting up in front of such a large group of people and dancing flawlessly.
Our total funds raised from the gala were $33,000! This will help us tremendously with serving our walk-in clients and other needs that aren't funded through our programs. Other than helping fund services to address growing needs in the community, the gala gives us an opportunity to come together and look at all we have accomplished as a community. We hope to see you all again next year!
View pictures from the event here
Watch videos from the event here