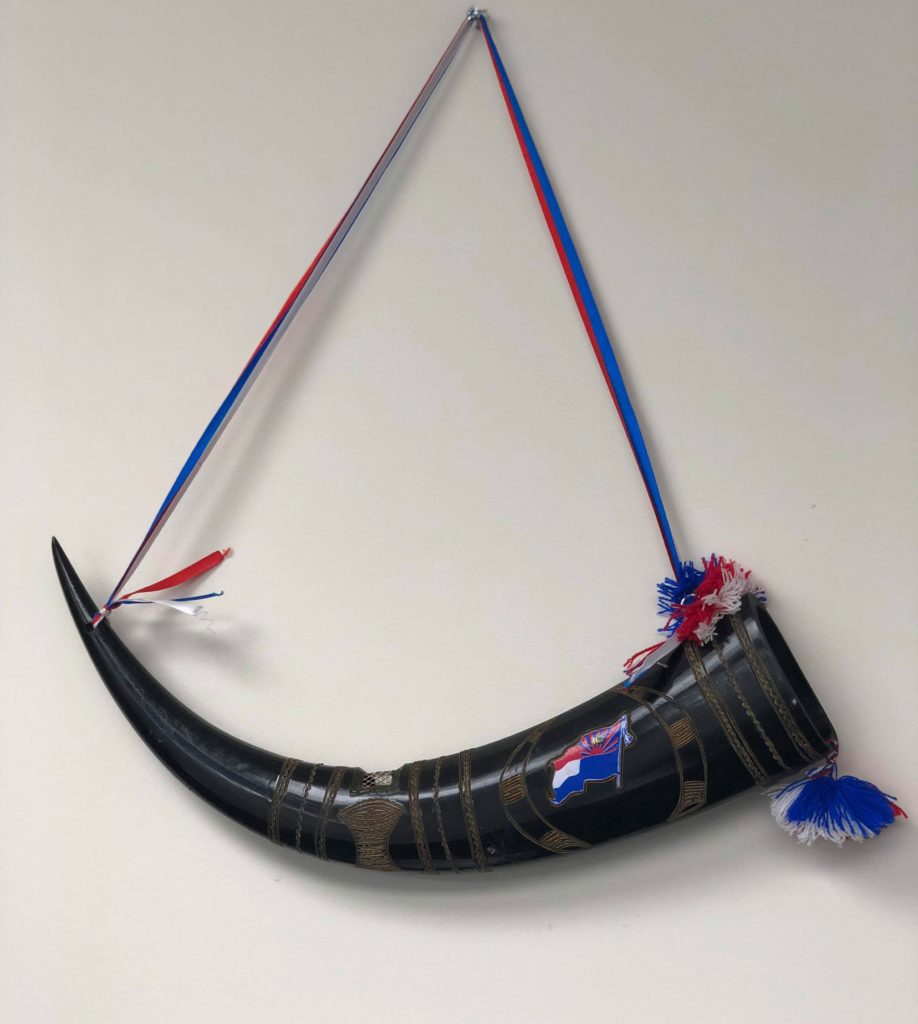 Our Gala is next week, and we have some exciting things to announce!
We'll have two keynote speakers this year, Priscilla Aung and Sara Chute. Priscilla has been a prominent member of Minnesota's Karen community from the very beginning and has seen it change and grow over the years. Sara is our first board chair and will speak how KOM has itself evolved.
Our KOM Youth dancers will be performing during our main program of the night, and we will have a Karen musician playing during dinner.
We also have many fascinating silent auction items that will be up for bid on the 25th!
(Pictured above: Karen traditional horn donated by Eh Tah Ku)
If you need information related to directions to the event, parking, the guest list, or any other logistics, please contact Frank Hennick. You can also go to our event page.
We are eager to celebrate these past 10 years with you all and look together toward our future!