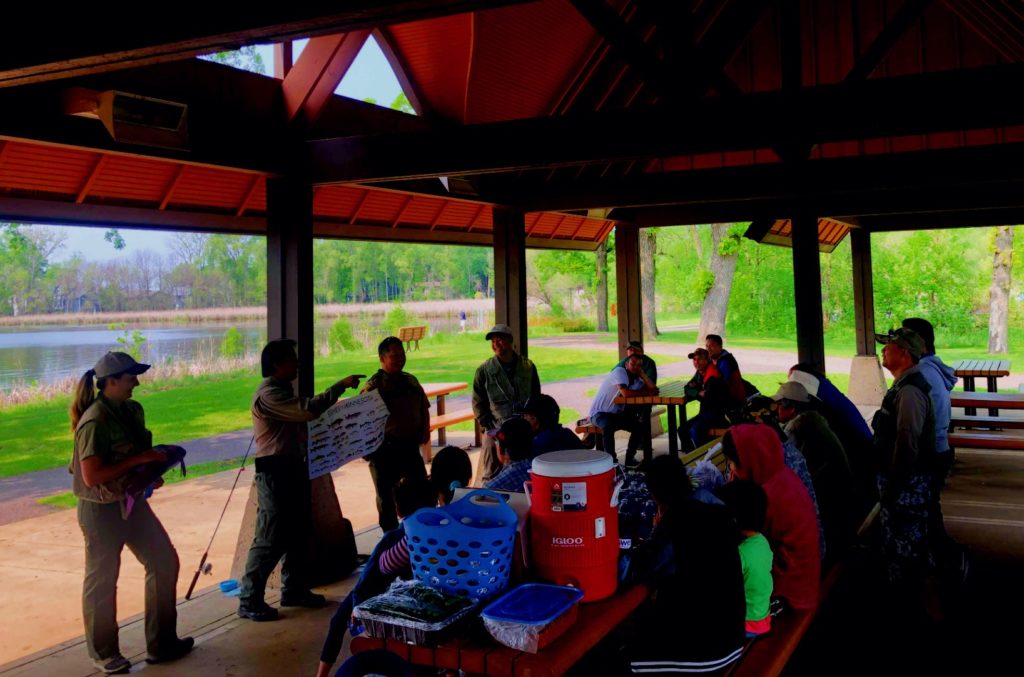 In Burma, the Karen lived off of the land. Many of them farmed, hunted, and fished for food. Where they lived, there was no rules or regulations in place. As a newcomer, learning about all of the laws in America can be a very daunting and difficult challenge.
On June 1st and June 14th, KOM had the opportunity to work with the Minnesota Department of Natural Resources to educate and inform the Karen community of Minnesota's fishing laws. Understanding the laws will allow them to successfully integrate into their community and allow them to continue their way of life without worrying about the consequences of being ticketed, as long as they have the proper licenses and registrations.
KOM is happy to have been able to provide this workshop to the many Karen families that joined us out on the lake. We are also thankful for the Minnesota Department of Natural Resources for working with us to make fishing a more pleasant experience for Karen refugees.
To learn more about how you can support KOM's workshops and programs click here.