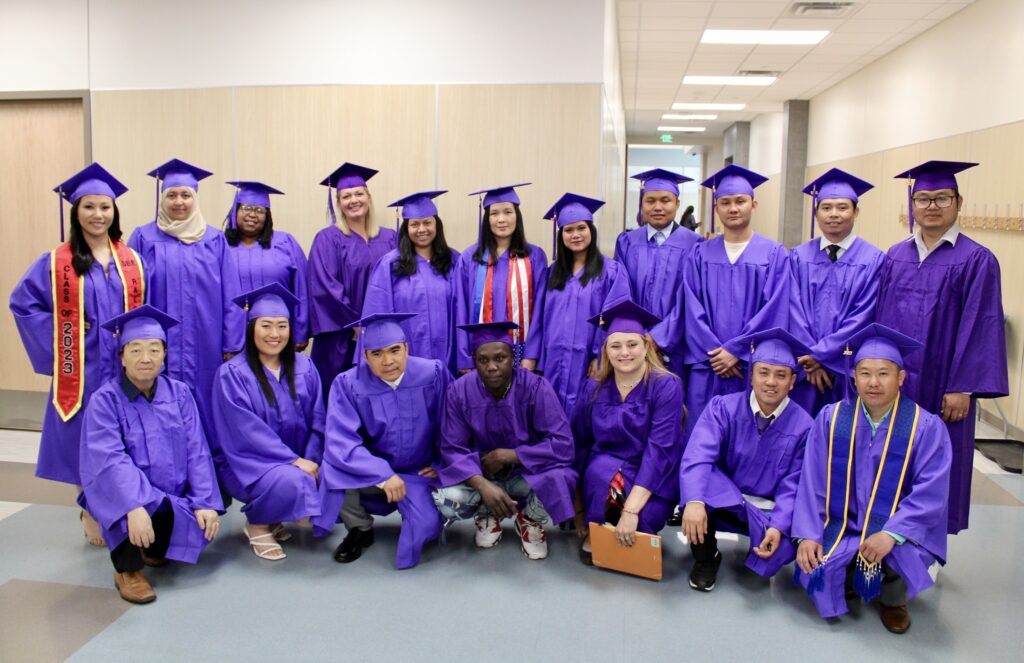 We celebrate this graduation month and the students who have completed their education and training with KOM. In this article, we explore their inspiring experiences, highlighting their journey of dedication and academic growth. We commemorate their success, emphasizing their commitment to personal and academic development.     
Feature photo above: KOM's Apprenticeship and Manufacturing Ready students pose in their cap and gowns along with other adult graduates of the Roseville Adult Learning Center. Photo taken on June 2nd and used with permission from the Roseville Adult Learning Center.
A Fusion of Joy and Pride:
On the last Thursday in May, Saint Paul Public Schools (SPPS) held a momentous graduation celebration specifically dedicated to honoring the achievements of the Karen seniors within the district. The event brought together students and staff members in a joyous occasion filled with pride and appreciation. Included in the night's recognition were eight of the students from our afterschool programs at Harding and Washington High Schools.
During the commemorative gathering, Mular, our youth coordinator and a respected figure among the SPPS community, took the opportunity to express heartfelt sentiments. Reflecting on the journey these remarkable individuals had undertaken, Mular conveyed a deep sense of admiration and satisfaction. "I am very proud of them for accomplishing this significant milestone in their lives," Mular shared with enthusiasm.
Recognizing the invaluable role that both the school and the Karen Organization of Minnesota (KOM) had played in supporting these students' aspirations, Mular emphasized their dedication and perseverance. The genuine happiness and elation in Mular's words echoed the sentiments shared by the entire community, celebrating the graduates' achievements and the bright futures that lay ahead for each of them.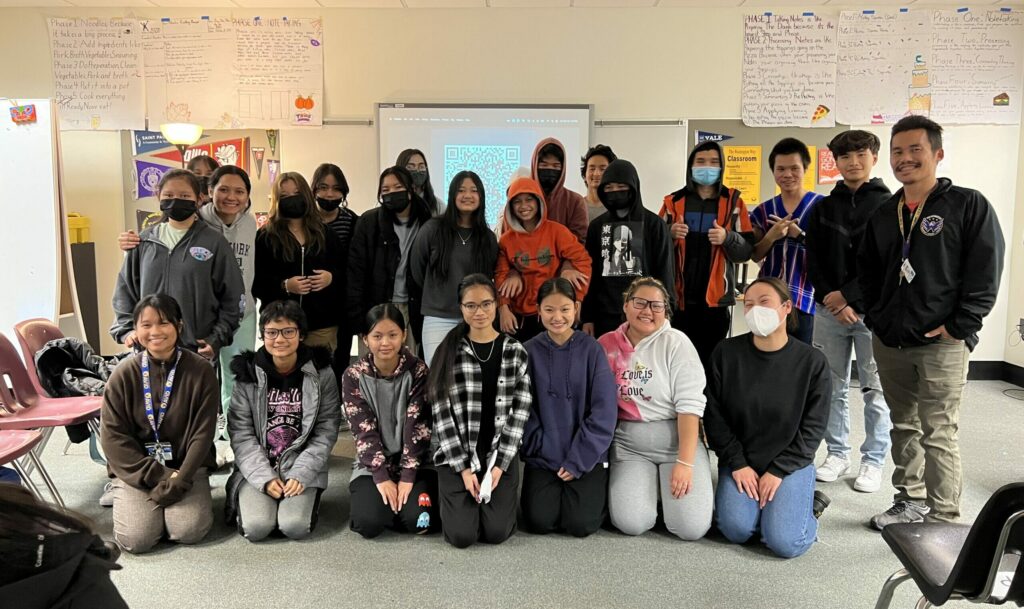 Conquering Challenges Together:
The Interpreter Training Program stands out as a truly exceptional educational opportunity, providing not only the chance to earn an interpreting certificate but also comprehensive career and academic development. What sets our program apart is its commitment to incorporating real-world experiences and practical skills alongside college courses in interpreting and translating. Through in-class visits from diverse interpreting employers, workshops on resume building and interview skills, and a nurturing classroom environment, we strive to equip our students with the necessary tools to embark on a successful career as interpreters.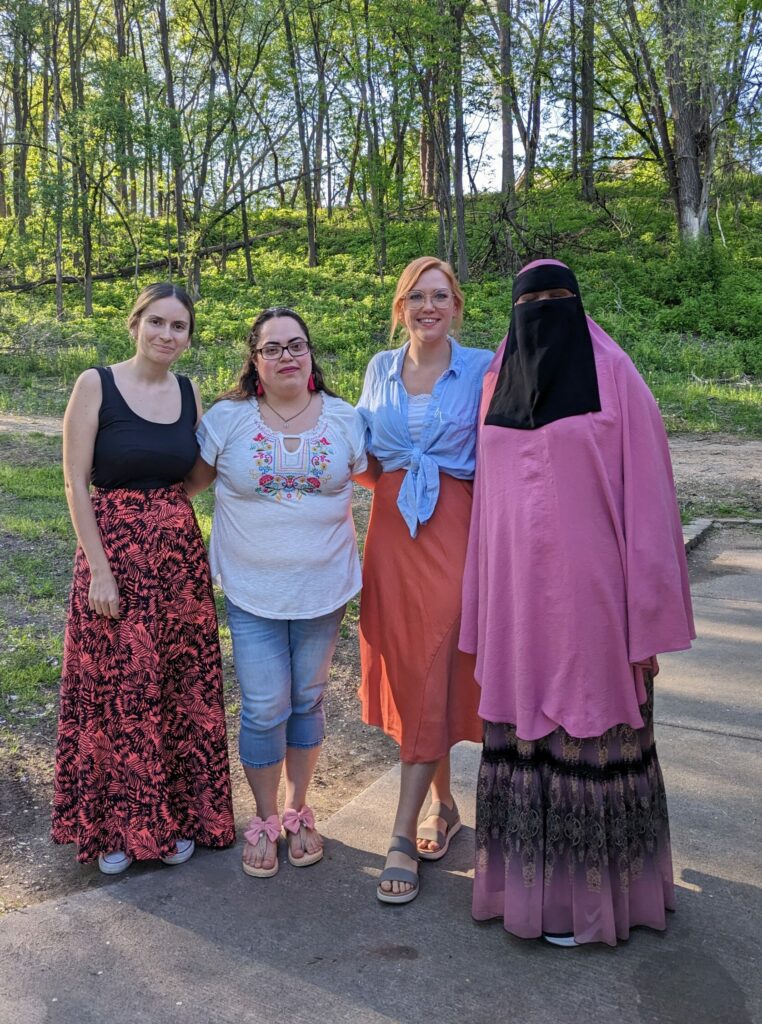 Undoubtedly, venturing into this field can be daunting, given the vast amount of knowledge and skills required. However, our program is designed to alleviate these challenges by offering a comprehensive curriculum within a supportive and encouraging community.
At the helm of this program, Brooke Nelson, a dedicated member of the KOM staff, expressed her deep appreciation for the students who took on the rigorous challenge of level 3. Brooke commended these individuals for their unwavering dedication, hard work, and infectious joy. She acknowledged that the classes presented numerous obstacles, but the students persevered, forming a tight-knit community that supported and uplifted one another in the face of any adversity. Witnessing their growth as both language professionals and individuals has been a rewarding experience for Brooke, as she proudly acknowledged the incredible journey these students undertook to become the remarkable individuals they are today.
Launching Into Careers:
In the month of May, a significant milestone was reached by the participants of the Apprentice & Manufacturing Ready program. On May 19th, these dedicated individuals had the honor of presenting their year-long learnings to their teachers and esteemed guests. With a range of 13 competencies to choose from, each student carefully selected six topics that resonated with their personal growth and aspirations. From the importance of healthy eating to exploring potential careers, mastering math for construction, understanding tool usage, and delving into civics, the students showcased their newfound knowledge with enthusiasm. Complementing their presentations with visual aids, real-life examples, and reflections from their own journeys, they truly brought their experiences to life.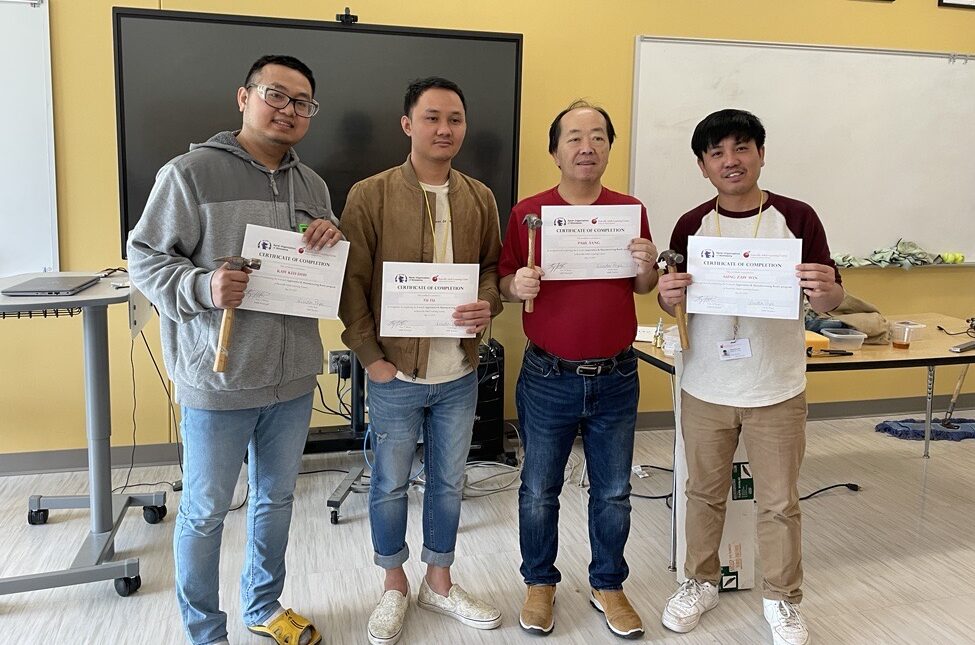 As the month of June began, the culmination of their hard work and dedication was celebrated as they were awarded certificates and received their high school diplomas from Roseville Adult Learning Center. This remarkable graduation achievement stands as a testament to their unwavering commitment and serves as a launching pad for their bright futures. Congratulations to all the graduates for their outstanding accomplishments and for embracing the transformative opportunities offered by the Apprentice & Manufacturing Ready program.
Looking Towards the Future:
At KOM (Karen Organization of Minnesota), we are overjoyed to share the outstanding news of our spring interns' accomplishments. Anita Ngo, our communication intern, and Mu Lay Paw (also known as La Lu Moo), our human service intern, have truly excelled in their roles and are graduating this year.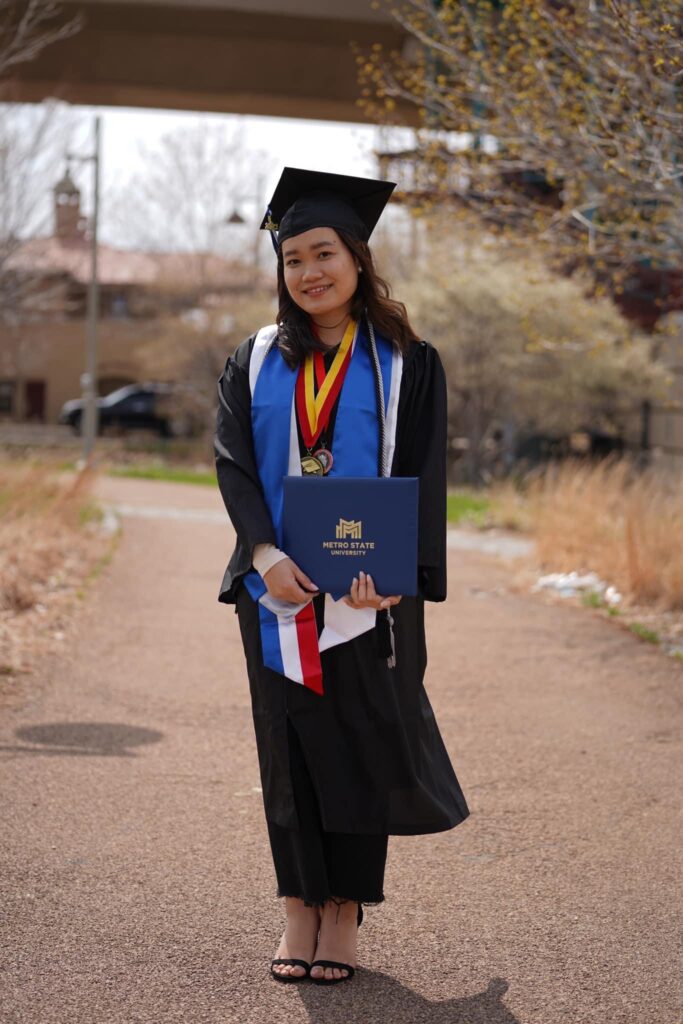 Their unwavering commitment, hard work, and invaluable contributions have left an indelible impact on our organization and the community we serve. Anita's exceptional talents in communication have enhanced our outreach efforts, enabling us to connect more effectively with our diverse community members. La Lu Moo's dedication to promoting well-being in our elders and caregivers programs has helped ensure that our community members receive the care and support they need.
We wholeheartedly congratulate Anita Ngo and La Lu Moo on their well-deserved graduation and express our heartfelt gratitude for their incredible efforts. We eagerly anticipate the remarkable achievements they will undoubtedly attain as they embark on their professional journeys.

Honoring Graduation Month:
Graduation month at KOM is a momentous celebration of triumph, and personal growth. It honors the graduates for showcasing their unwavering commitment to learning and building their futures. Beyond academic achievements, this milestone acknowledges their profound journey and dedication to personal and intellectual growth, while fostering a deep and lasting bond. Their story inspires others to embark on the transformative path of education, reaping the rewards that await those who choose this remarkable journey.