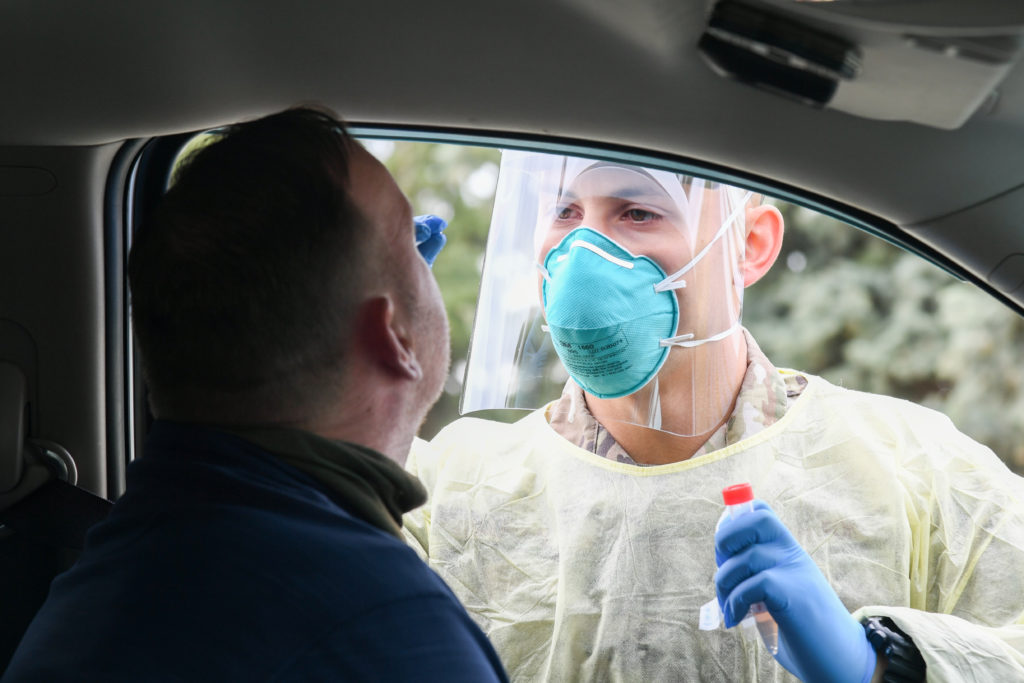 Wearing a mask, washing your hands, and staying six feet away from others are good ways to protect yourself and others from getting COVID-19. But if you start to feel sick, it is important to get tested as soon as possible. Earlier in the pandemic you may have heard that tests are not available but now, Minnesota can test up to 20,000 people a day.
Who Should Get Tested?
Minnesota is focused on testing people with symptoms and people who have attended mass gatherings. If you have not attended a protest, vigil, or other mass gathering and are not experiencing any symptoms, most testing sites will not test you.
This short quiz can help recommend if you should get tested.
Just a reminder, symptoms of COVID-19 can include:
cough
shortness of breath
fever
chills
headache
muscle pain
sore throat
loss of taste or smell
Where Should You Go?
There are over 230 clinics that test for COVID-19 in Minnesota. Most are by appointment and you will need to call ahead or schedule online. The entire list can be found on the MN.Gov COVID-19 website. Here are a few local clinics that you can use:
HealthPartners St. Paul Clinic
205 Wabasha St S
Saint Paul, MN 55107
952-967-7676
CVS Drive-thru – Saint Paul, Maryland
810 Maryland Ave E
Saint Paul, MN 55106
651-774-1005
East Side Family Clinic
895 E 7th St
Saint Paul, MN 55106
651-602-7500 
Open Cities Health Center
409 N Dunlap St
Saint Paul, MN 55104
651-290-9200
What Should You Expect?
Many testing sites are drive-thru, which means you will stay in your car the entire time, you will follow signs for where to park, and someone will administer the test through your window. You will still need to wear your mask.
Health insurance is required to cover tests, and most have waived co-pays or any other fee, meaning testing will be completely free to you. Check with your health insurance before getting tested to make sure you are covered.
Don't have health insurance? When you call for your appointment ask about an application for Medical Assistance and the state of Minnesota could pay for your test.
If you get tested, it can take 2-4 days to receive your results. Clinics like HealthPartners or CVS will use an online chart to send update results.
If you are anxious about being tested, that's ok. This entire pandemic has created an immense amount of anxiety and you are not the only one who is worried. Check out this past article about how to take care of your mental health during the pandemic.
Remember, our staff are available on-call Monday through Friday 9:00am – 5:00pm to help answer your questions and connect you to services.