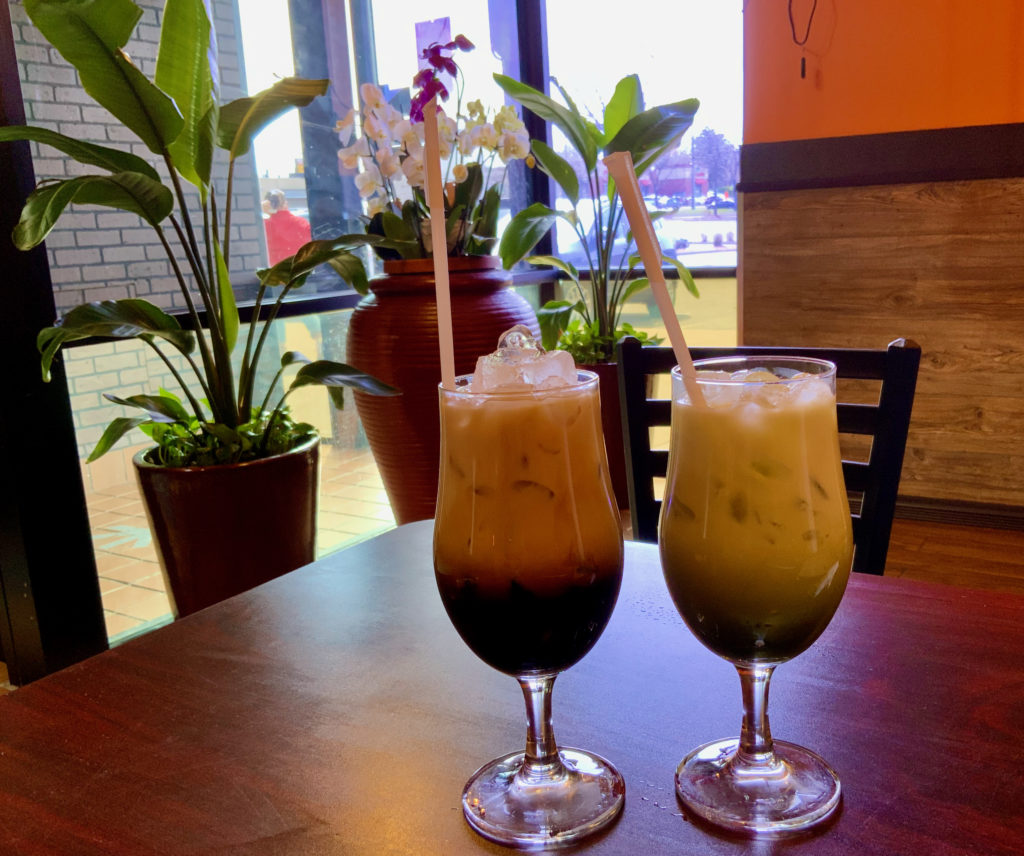 With the pandemic, local Karen restaurants have been struggling!  However, with the loosening of CDC guidelines for those fully vaccinated, things are looking up.  Keep reading to learn more about local Karen-owned businesses and considering checking them out!
Asian Fusion
1700 Rice Street, Suite G, St, Paul MN 55113 
Silvia's Mission: to provide cuisine from a variety of cultures
Silvia Pose started Asian Fusion for a few reasons, one being the desire to cater to younger generations that are not as exposed to Asian cuisine.  For instance, Silvia wanted to expand her menu from simply serving Karen or Burmese food, and also include dishes from China, Japan, Vietnam, and Thailand.  Some dishes included on the menu are Vietnamese soup, sushi, and hot boils.  The cultural variety of their food is a feature that sets Asian Fusion apart from other Thai and Burmese establishments.  "The Thai [and] Burmese food can/might be the same as other places/restaurants, but we also offer other types of Asian cuisines."
Asian Fusion Caters to a Variety of People
Through the cultural diversity of their food, Asian Fusion also succeeds at catering to a variety of people. For instance, Hmong customers typically gravitate towards pho, boat noodle, and Pad Kra Pao.  Americans, on the other hand, prefer seafood, which Asian Fusion has in spades.  And Caucasian customers tend to drift towards Chinese cuisine, such as fried rice, orange chicken, and sesame seed chicken.
Asian Fusion also assists its customers by providing photos to accompany the names of the dishes on their menus.  This can be helpful for those who don't read English, or for those unfamiliar with the names of different Asian meals.
Challenges of the Pandemic
Silvia was not frightened by COVID.  She hung to her belief that good food would draw customers in, and she trusted in her family's ability to make good food.  The only thing that did make her a bit nervous were capacity restrictions, such as limited seating.  But Asian Fusion received ample support from the community, and has been able to persevere through these difficult times.
Going Forward
Looking to the future, Silvia would like to open a tea shop.  This shop would be catered to community elders who frequented tea shops in Burma as part of their morning routines.  Nowadays in Minnesota, community elders are often isolated and lack many activities to keep them preoccupied during the day.  Silvia hopes a tea shop could be a place for them to go.  The shop may also appeal to people who've lived in Burma before, as the tea will be from and prepared in Burma.  The tea shop would also teach the younger generations about Karen culture.  Silvia is waiting for the situation with COVID to improve, but will continue to explore this option once things are looking better. 
Karen Village Inc.
2150 McMenemy Street, Maplewood, MN 55117
Karen-Owned Business
The Karen Village Inc is a Karen grocery store owned by Moe Moe Myint, who comes from Burma where her family used to own a grocery store.  As part of the Karen community, Moe Moe wants people "to know that the Karen community is here and that we are business owners.  Our job is to let others know that we exist.  We have our own language.  We are Karen." 
Meeting Customers' Needs
Moe Moe Myint is eager for the community to "know that we are here for all of the things you might need".  Many daily necessities can be found at the store, and are easily accessible because of the store's smaller size.  Additionally, as a community business, money spent at Karen Village Inc is kept within the local community.
Challenges of the Pandemic
Fortunately, being a grocery store meant that Karen Village Inc. did not have to shut down during the pandemic.  However, they did see a decrease in customers due to lockdowns.  The stimulus package helped bring back more business because many of the store's clients rely on SNAP benefits, which increased as part of the stimulus package.  Sales picked up after this.
Friends Café
1711 Rice St, St Paul, MN 55113 
A Community Business
Tha Taw, owner of Friends Café, wants to let people know that they are a community business, and as such, he believes in supporting the community both locally and internationally.  For instance, on a local level, Friends Café serves a role promoting Karen culture through food and décor at the restaurant.  In addition, Friends Café has catered for churches, high schools, and M Health Fairview's Rice Street Clinic, further advertising Karen culture.  Friends Café has even been part of a Ramsey County initiative that invited local restaurants to cook food and display it as a way to advertise both business and culture. On an international scale, Tha Taw has sent money back to the Thai Burma border where there is conflict in order to support the internally displaced people in the area.
Good Food
Friends Café is quite popular in the community and serves delicious food.  Friends makes authentic Thai and Burmese cuisine, and can tailor dishes to suit the taste of the customer.  For instance, if a customer wants less salt, or to have the sauce adjusted here and there, these are accommodations Friends Café staff are willing to make.  According to Tha Taw, the three most popular dishes at his restaurant are Thai Boat Noodle, Pad Kra Pao (stir fry with Thai holy basil), and Mae Kyaw (combination fried rice).
Challenges of the Pandemic
Unfortunately, Friends Cafe, like all restaurants, has been affected by the pandemic in that they cannot serve the public inside their dining room.  For awhile they could only do takeout, which decreased business quite a bit.  Tha Taw would like to stress how good the food is and encourage people to come by and try it out!
Check out these and a list of other great Karen-owned local businesses here!