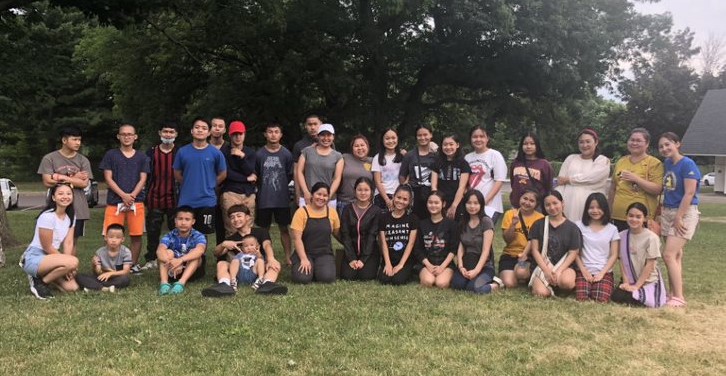 On Thursday, June 24th, the Karen Organization of Minnesota held an outdoor picnic to recognize students who completed the "What's Next?" training program.  
"What's Next?" is a career development initiative that helps youth ages 14-24 explore career paths, build job readiness skills, learn how to apply for college, and more. After months of only being able to meet virtually, program participants and staff were able to come together last month and celebrate in person.  
At the picnic, students and staff gathered to grill food, play volleyball and other games, and finally talk face-to-face. Students were presented with certificates of completion for the program. In addition, the students gave KOM Youth Development Coordinators Sarmoo Kwee and Pkwa Htoo an appreciation jar, which contained their messages of thanks. (You can learn more about KOM's Youth Development Coordinators in last month's article, "New Challenges and New Connections.") 
Ku Gay Nahpay, KOM's Youth Career Development Counselor, was touched by this gesture of gratitude: "It is very heartwarming that [students] took the time to actually write down what they appreciate about their staff." She also thanked the staff for hosting the event, and added, "it was fun to meet both the staff and the participants."  
Laani Xiong, Job Developer for KOM, agreed. "It was so good to finally get to meet the students face to face and talk to them about things outside of our What's Next programming."   
We congratulate this year's cohort of "What's Next?" participants on their perseverance and achievements, and look forward to seeing where the future takes them!  
To learn more about the What's Next program, you can visit the Youth Career Pathways page on our website.