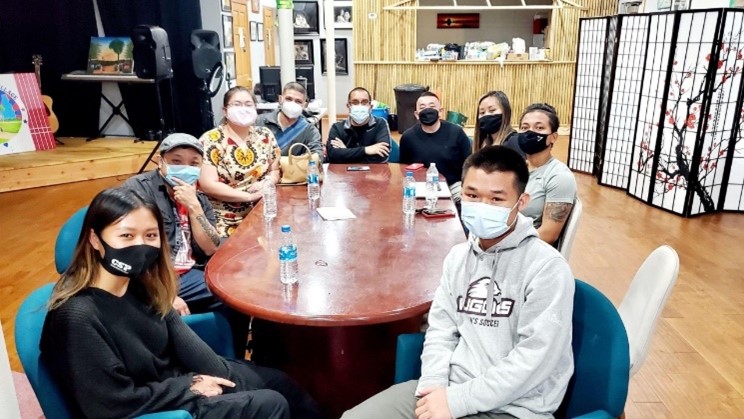 Asian Youth Outreach (AYO) is an initiative that provides a safe space, opportunities, training, programming, and mentorship for at-risk Asian youth in the Karen and Karenni communities.
AYO creates preventative resources and acts as a bridge connecting young people to positive alternatives. Some of the outcomes they envision for these youth are job training programs, expanded options for educational goals, leadership development and empowerment through deepening their cultural identity and awareness of their value in American society.
Tou Saik Lee is an organizer of this initiative who grew up in Saint Paul. He expresses his concerns for Karen and Karenni youth who are at risk but have no program that will reach out to them and guide them to the right resources. He created AYO with the goal to empower youth to choose the right path before they get deeply involved with drugs and gang community.
One of the AYO youth mentors, Kwe Knyaw shared, "I see the need of support for our Karen youth. There are a lot of youth who are in the wrong crowd, cause trouble and get themselves into the legal system."
Asian Youth Outreach will be one of a few programs that reach out to Karen and Karenni troubled youth to provide appropriate services for them as much as possible. So far, the program has twelve youth enrolled and eight mentors. The organizers and mentors believe they can help make a difference for at-risk youth in the Karen and Karenni communities. Donate to support this initiative and directly impact the lives of youth in Saint Paul. Help them to build a brighter future!
AYO is a fiscally-sponsored project of the Karen Organization of Minnesota.