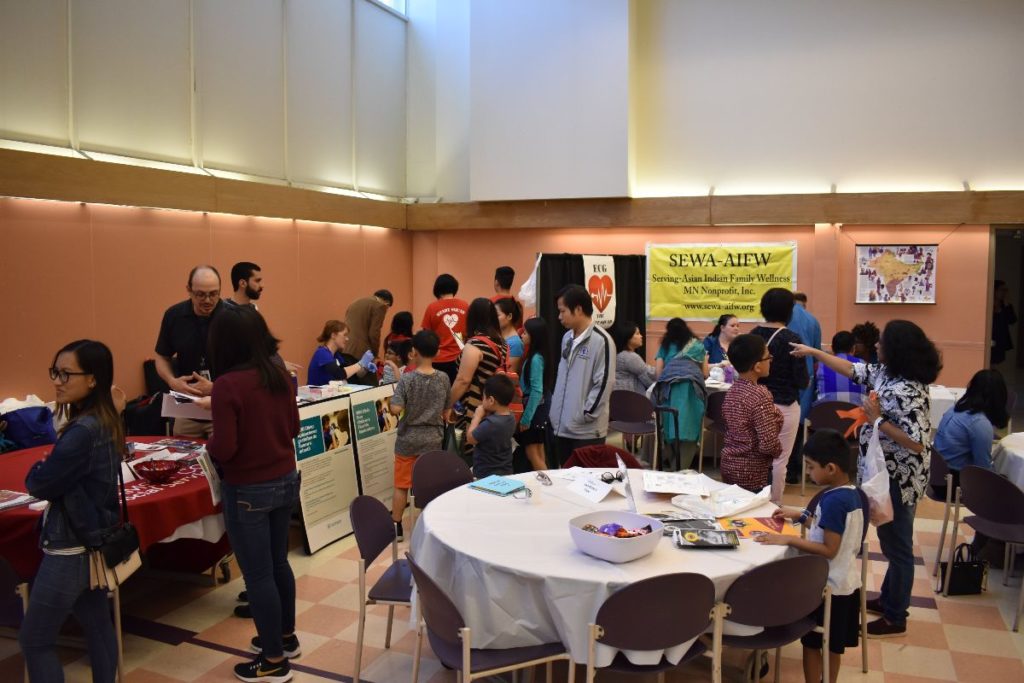 This past Saturday, May 4th, KOM had the opportunity to participate in the first-ever Asian Community Health & Wellness Fair. Organized in cooperation with SEWA-AIFW, the Korean Service Center of Minnesota , and the Korean Adoptees Ministry Center, this 3-hour event aimed to holistically address the diverse needs of the Twin Cities' various Asian immigrant communities.
Held in a gymnasium at the Fairview Community Center, the fair offered a wide variety of activities for all age groups. Children gathered in one corner of the gym to get their faces painted, while adults perused tables run by a dozen different organizations related to the Twin Cities' Asian immigrant communities. A free mini-clinic, along with information on mental health, health insurance, and a free health consultation booth populated another corner of the gym.
Throughout the 3 hours, participants enjoyed free Karen, Korean, and Indian food provided by the four main organizations. As event-goers ate and visited different tables, they also were treated to live tai chi and traditional Karen dance performances, along with a guided mindfulness meditation and yoga.
With so many amazing offerings, it seems safe to say the first Asian Community Health & Wellness Fair was a success! Along with the organizations who cooperated in organizing this event, KOM would like to extend a special thank you to the Minnesota Department of Health's Center for Health Equity, who made this event possible through a grant from their Eliminating Health Disparates Initiative (EDHI). Ta blut doh ma!