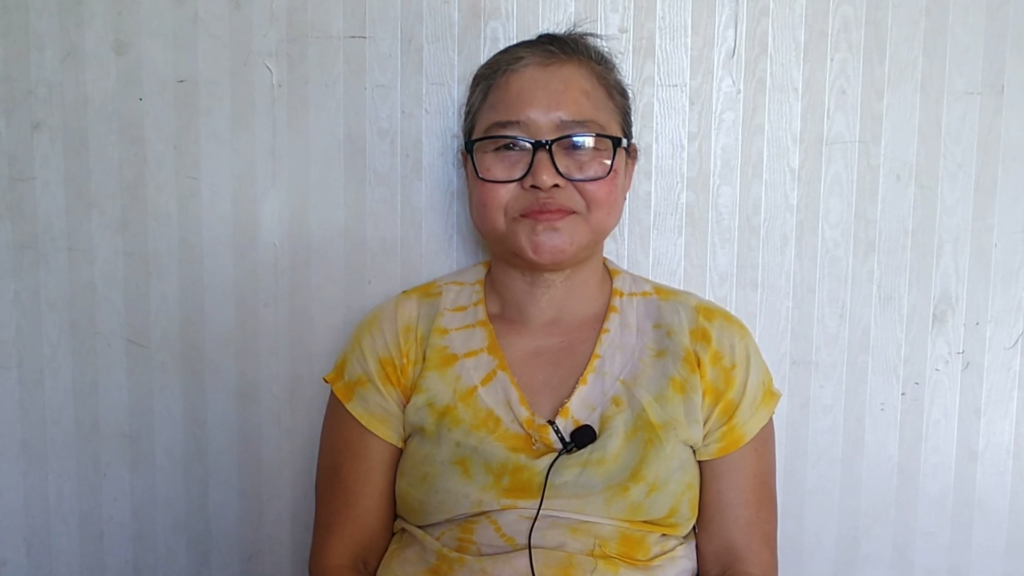 "For the last couple of years when I lived in Saint Paul, MN, I faced many problems regarding my son, Pa Dee Dee," shares Mu Chwei (pictured above).
Mu Chwei's son had been using drugs and alcohol for many years, and it was taking a toll on his mental health. In 2019, Pa Dee Dee was arrested for causing problems on the train from Saint Paul to Minneapolis. He was placed in juvenile detention for a couple of days and then received a court date. That is when Mu Chwei started to reach out to KOM.
Finding Support
"First, one of my Karen neighbors told me that KOM has a Chemical Dependency youth service to help my son," explains Pa's mother, "so I should contact them if I have time. A week later, I gave them a call and set up an appointment because I wanted them to help my son with his drug and alcohol problems." During her appointment, she was referred to Ner Mu who leads KOM's youth chemical dependency program.
Ner Mu helped Pa Dee Dee complete an assessment and connected him with his health care provider for mental health and substance addiction services. Besides navigating the healthcare system, Ner Mu also helped the family figure out how to deal with Pa's court dates and fees, as Pa's mother cannot read or write. After receiving the care that he needed, his mother testified that he was not using drugs and alcohol anymore.
A Change of Scenery
To support their son's sobriety and keep him away from friends who were still using, Pa's family decided to move to Austin, MN.
In Austin, Pa wanted to get a job to help his family, so he started working at a window company. He was able to help them buy a house and now supports them with the mortgage payments. So far he is loving his new job. Pa has made new friends in Austin, and his mother feels that she doesn't need to worry so much about her son anymore.
"Since I got connected with KOM, I don't have too much worry like before, because whenever I need help I keep calling them and they help me out, so I am very satisfied with their services." Mu Chwei adds, "By the way, I do still keep in touch with KOM staff Ner Mu and he is still supporting our family as much as he can, especially Pa."
Hear directly from Pa's mother, Mu Chwei, in this video interview.
Learn more about KOM's Youth Chemical Dependency Program.