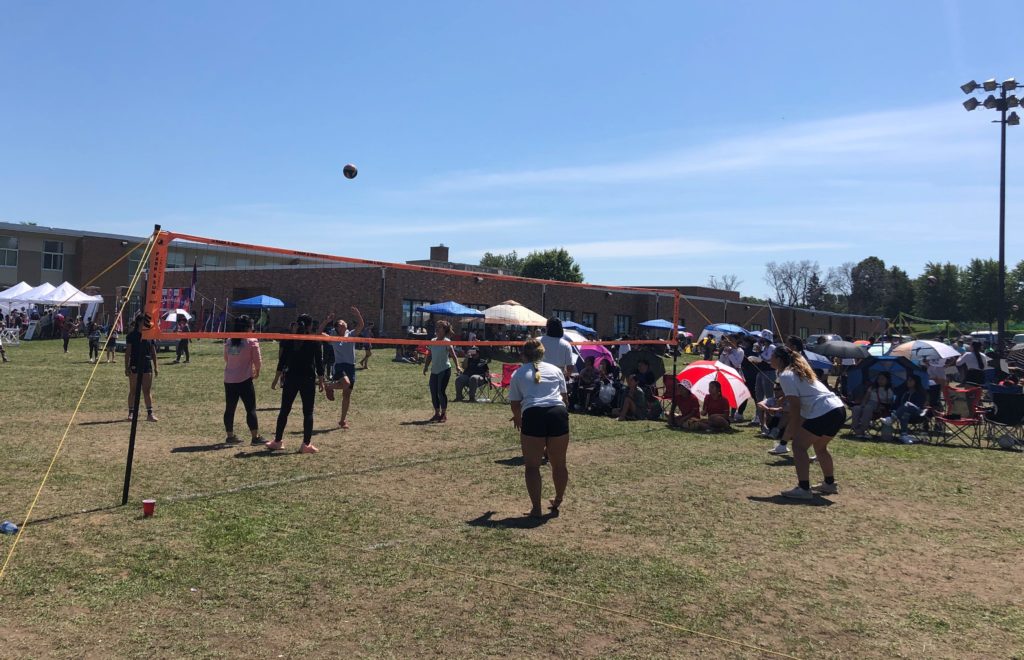 This year, the 71st Anniversary of Karen Martyr's Day, hosted by the Karen Community of Minnesota (KCM), was commemorated the weekend of August 14th and 15th. After the in-person event was canceled last summer, Minnesota's Karen community was able to gather safely this summer for the main ceremony, along with food, games, and a vaccination clinic.  
What is Karen Martyr's Day?
Karen Martyr's Day is officially on August 12th, and commemorates the death of Saw Ba U Gyi, founder and first president of the Karen National Union, in 1950. Others who have fought for Karen freedom from oppression are also honored in remembrance of the Karen resistance.  
Karen Martyr's Day has been celebrated in Minnesota for many years now. Due to the pandemic, the event moved online last year, and featured a virtual panel discussion on the history of the Karen fight for independence along with raffles and other activities. (For more on last year's ceremony and the history of Karen Martyr's Day in Minnesota, see our article from August 2020, "Looking Back on Karen Celebrations in Minnesota.")  
Event Activities
In order to hold the event safely during the pandemic, this year's Karen Martyr's Day celebration took place outdoors at Mississippi Creative Arts Magnet School, with guidelines in place for masking and physical distancing. The main commemoration ceremony was held on Saturday, August 14th from 8:30 to 9:30am. The rest of the weekend was filled with food, games, and sports for everyone to enjoy.  
The sports tournaments featured this year included soccer, volleyball, and caneball. There was also a resource fair for attendees to explore, with booths staffed by many of the event sponsors. The Minnesota National Guard provided a climbing wall, while other booths had resource information, artwork, or activities for kids.   
Celebration through Vaccination
This year's event also featured a COVID-19 walk-in vaccination clinic. KOM and KCM partnered with the Minnesota Department of Health, which provided funding, equipment, and personnel, to host the clinic. KOM staff spread the word about the clinic by sharing flyers with Martyr's Day attendees. By the end of the weekend, 58 people were vaccinated.  
Though a little different from past Karen Martyr's Day celebrations, this year's event was a success. Many attendees came together to commemorate the Karen resistance and celebrate community. We thank all of our sponsors and everyone who attended the event for their support, and hope we can gather again next year!  
With special thanks to this year's platinum and silver sponsors:  
Platinum –  
Prodeo Academy  
JBS Worthington 
Lexdan Automotive 
Minnesota Army National Guard 
Silver –  
Adaptable Workforce Solutions 
Albert Lea Select Foods 
Ebenezer Karen Baptist Church 
Life Financial Partners