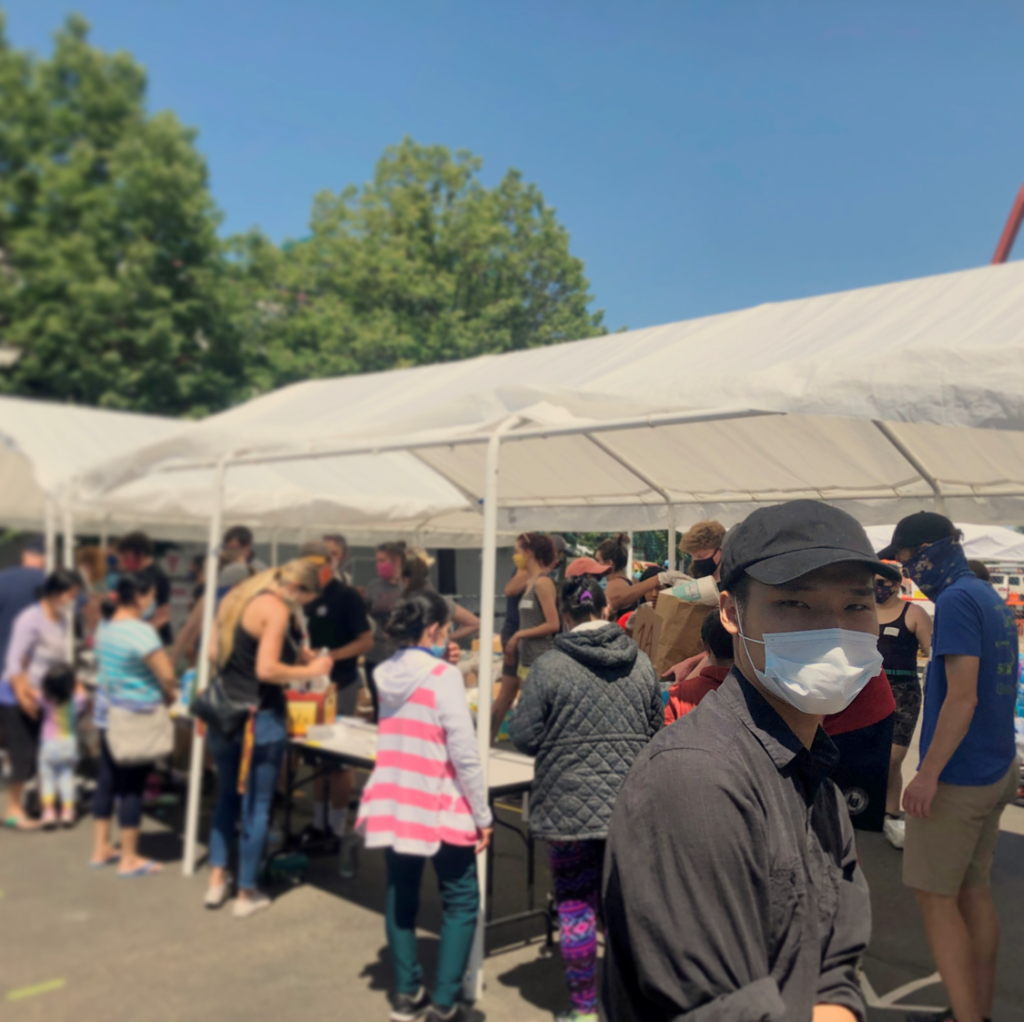 Responding to the COVID-19 pandemic has been a challenge for most non-profits.  However, KOM has met this obstacle head-on.  Despite having to close the office in March, the staff have continued to address challenges such as communication barriers, unemployment insurance applications, and obstacles to enrollment.
Obstacles
Communicating with clients, helping people apply for unemployment insurance, and working to help youth with social distance learning have been three major challenges brought on by the COVID-19 pandemic.  Addressing client needs became much more challenging when walk-in services transitioned completely to on-call services in March, creating a barrier to effective communication.  This was especially true for helping clients fill out unemployment insurance.  Staff and clients had to describe the forms they were looking at to each other over the phone, often resulting in confusion. The Youth Program Staff also faced an uphill battle.  It has been challenging to assist students and parents when many do not have proficient technological skills. 
Adjusting Communication Channels
Fortunately, KOM staff have responded effectively to these obstacles.  According to Co-Director Alexis Walstad, "since March, our staff have taken over 3,800 phone calls from community members who've lost their jobs, had trouble paying their rent, needed help scheduling COVID tests, and much more."  One such client who received over the phone assistance was Moo Ru.  "When COVID-19 started, KOM consistently communicated the information with us, to stay home and make sure to wear a mask."  KOM also helped Moo Ru's child gain U.S. citizenship.  "Even though we are in the midst of a pandemic, they called me and provided me with clear instructions to get the process completed."
For those especially challenging forms or for clients who required in-person service, KOM also began providing curbside appointments in late June.
In addition, to communicate with clients, staff moved to virtual platforms like Zoom.  Sarah Shapiro's Apprentice and Manufacturing Ready Program went from in-person to Zoom.  Her class was very successful despite losing hands-on experience.  This was because students assisted one another, and Sarah was able to lend out laptops.  As a result, no students dropped the class.
Navigating Unemployment Insurance
KOM has also managed to assist 54 individuals in applying for unemployment insurance.  Despite the uphill battle of trying to fill out forms over the phone, the staff has managed to help clients piece together forgotten information, such as hire date and employer name.  According to Sarah Shapiro, "in the spring we had a lot of people calling about unemployment", so much so that she feels they had all become unemployment experts.  Fortunately, call volume for unemployment has decreased.  For instance, Hta Thi, Civic Engagement Coordinator, was working with 15 to 20 clients at the beginning of the pandemic, but is now only working with 1.  
Assisting Youth
The youth program staff have had an uphill battle on their hands since the pandemic began.  Helping students learn virtually has been challenging, as many parents and youth do not have proficient technological skills.  But with the help of over 20 volunteers, KOM staff have responded by providing tutoring to over 100 Karen students, and serving a total of 103 clients under the Youth Development Program. Read more about KOM's distance learning support.
The youth career development programs were also able to hold sessions online and meet outside in small groups over the summer. Vung Muang, a youth participant says of the class, "'What's Next?' summer program really helped me learn about financial literacy. Thanks to this program I learned many other things related to college that I didn't know before."
Surprising Successes!
Despite mounting obstacles, some programs and initiatives have seen relatively stable numbers.  For instance, one of this year's flu shot clinics at the First Baptist Church in St. Paul was a success.  In fact, the number of people who were vaccinated outnumbered previous years, for a whopping 146 total.  Lwepaw attributes much of this to the community's understanding of public health.  It was understood that getting a flu shot was especially important during the pandemic.  Between all of KOM's 2020 flu shot clinics, a total of 204 people were vaccinated.
Likewise, the Voter Workshop, held shortly before the election, was also successful.  It maintained its numbers from prior election years, reaching 15 to 20 people. KOM also had many volunteers phone bank to help get out the vote safely.
Help from Valued Partners
KOM's rallying spirit during the pandemic has made it possible to provide vital services to the Karen community. However, KOM couldn't have done it without its partners.  KOM's partners include the Minnesota Department of Health, Ramsey County, the Roseville Adult Learning Center, Saint Paul Public Schools, M Health Fairview, KFA Digital, and the Urban Village, among others.  KOM would also like to thank its partners that offered COVID-19 assistance:
Blue Cross Blue Shield Foundation
Fairview Foundation
Greater Twin Cities United Way
Minnesota Disaster Recovery Fund
Twin Cities LISC
UCare Foundation
Metropolitan Area Agency on Aging
Minnesota Department of Health
Ramsey County
Looking Ahead
Thank you to everyone who supported KOM and the community of refugees and immigrants in Minnesota. 2020 has been a challenging year, but has also been full of growth and innovation. KOM looks forward to being able to gather safely in-person once again, but in the meantime, will continue to work to serve the needs of the community.
If you would like to donate to support the work of KOM in 2021 and beyond, please give a secure donation here.